Morrowind Character Guide Series: The Knight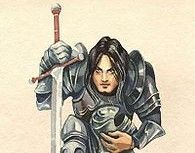 Foreword
For those who watch my let's plays and livestreams, you'll know that we're all about role-playing and not at all about min-maxing. This series is not about the ultimate [insert class] build, let's face it, sooner or later your character will be a god-killer whether you min-max or not. In addition we tend to always want to play the same way, with the same style, the same weapons, the same game play. So instead, I want to suggest ways to play a class and mods that can make the experience fresh and more unique. For more general role-playing mod recommendations, you can check this guide.
Skills, Race, and Birthsign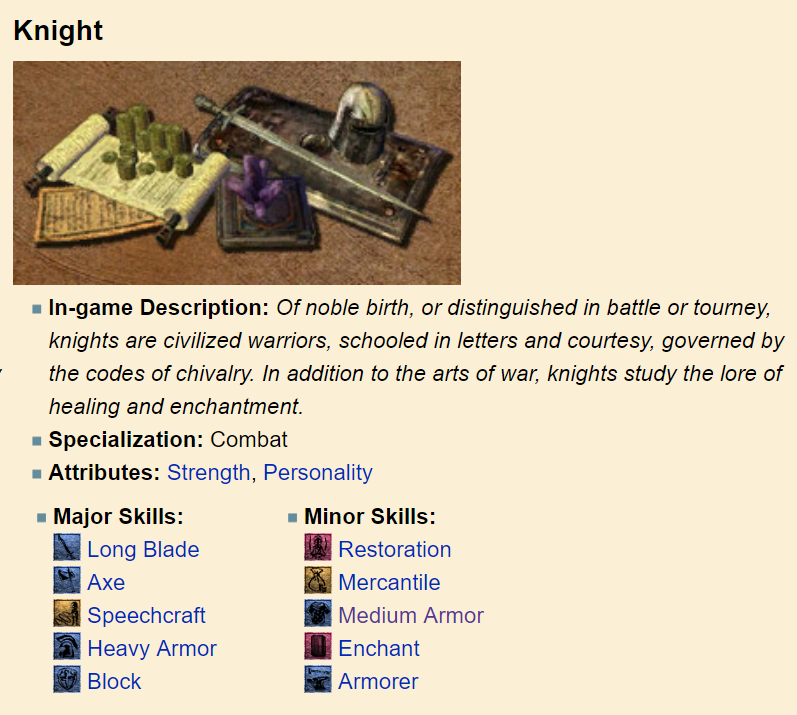 The important attributes for the Knight are Strength, followed by Personality. You will need a bit of Agility if you choose to use a shield, Intelligence for Enchant and Willpower for Restoration.
The two best races in my opinion are the male Redguard and the Nord.
The Nord, especially the female Nord will be better at casting Restoration spells but worse with a shield (so stick to two-handed weapons).
The Redguard is more versatile with weapons as you'll enjoy decent buffs in both Long Blade and Axe (the Nord only has Long Blade) and can use either one-handed or two-handed weapons. Also, your daily power Adrenaline Rush kicks ass.
If you intend to take advantage of the Speechcraft skill (it's a major skill for the Knight), you could pick the Lady. If combat is your priority, go with the Warrior birthsign.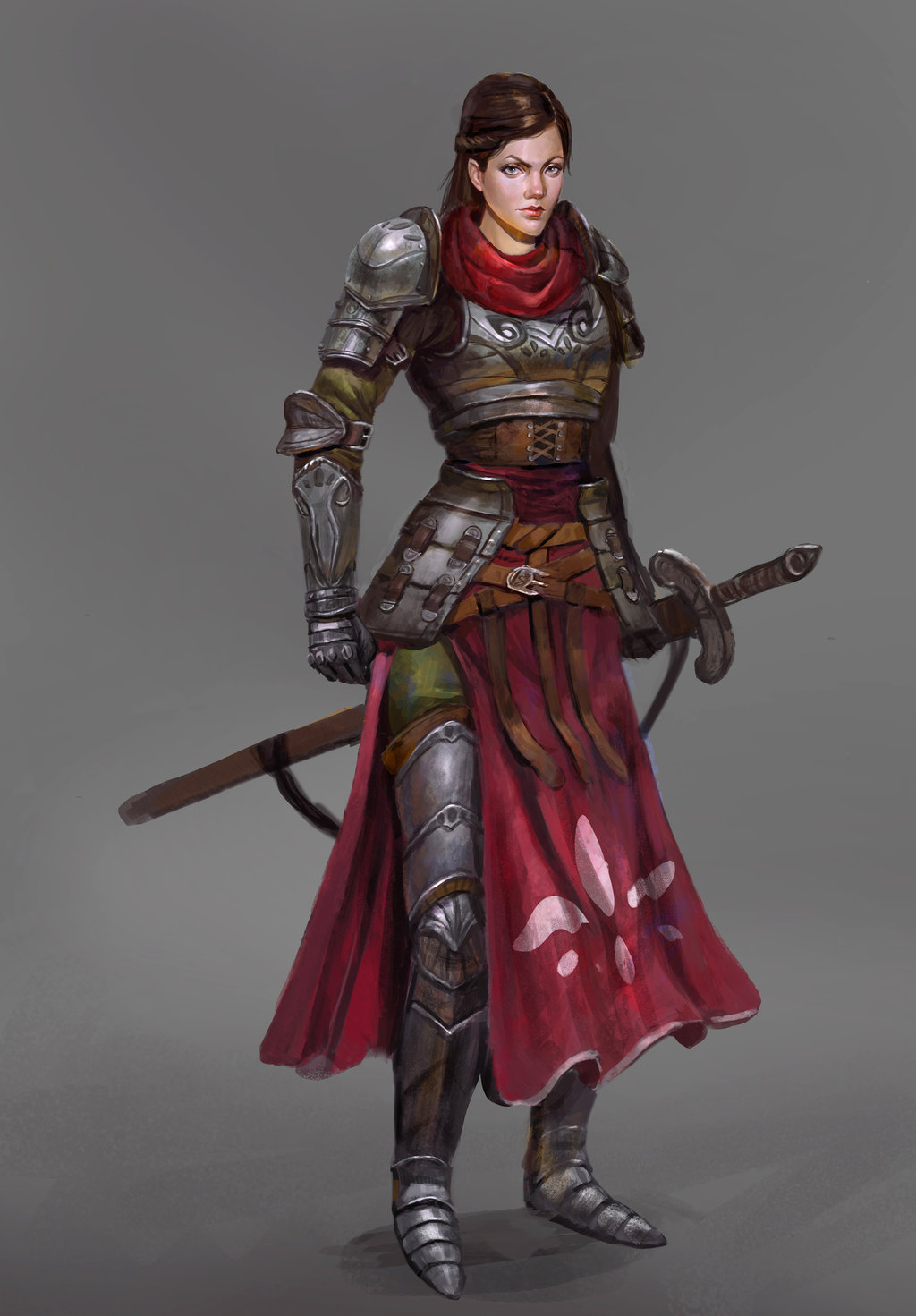 Gameplay and Mods
Looking the part
Combat
House Redoran
If your Knight fights with honor, House Redoran is a better fit for you. Most people agree House Redoran is dull so here are a few mods to make it more interesting.
Other
Castle life
Castles and Manors
DarkElfGuy made a video on top 10 castle mods.
Your Staff
Having a big empty castle is really sad. Pick one of these mods to hire cooks, a maid, guards, a garderner, etc.
A Lord's Men by Lord Gildor. A very large choice of NPCs for hire, including guards, trainers, and companions. The common household staff carry relevant items in their inventory but won't do much beyond that.
Nevena's Assistants and Apprentices. With this you can hire a chef, an alchemist, a smith, a brewmaster... These NPCs will sell wares relevant to their class and demand regular payment for their services.
My own Staff Agency where NPCs are hired and paid regularly. They also offer services: the alchemist will give you a potion once a day, the cook will give you bread, the enchanter will fill and empty soul gem, the priest will heal you, etc.
I have made this YouTube video showcasing all three mods. I did try to stay objective but I probably failed to some extent.

Goals and Handicaps
Handicaps: Be chivalrous!
Never turn a quest from a lady in distress, unless her intentions are clearly dishonourable.
Never flee from a fight.
Don't lie or cheat for personal gain. Or even, at all!
Don't wear shabby armour! If you want to use your armorer skill, grab Merlord's Realistic Repairs but if you want a true handicap, have your armour repaired by a smith (come on, you have the gold and you don't really want to spend days at the forge when there are so many monsters to slay and damsels to rescue!)
Goals
Marry well, find a noble bride worthy of you. With Romance you get to woo the Noble lady of your dreams.
Find the best noble steed for you.
Fill your chosen castle with staff and treasure - there is A LOT of display space! Be sure to install Dahrk's Super-Sized Storage so even vanilla containers can hold more than a flower, a candle, and a sock.
Become a King, or at least a Duke.
Final words
If you want more ideas for random handicaps and goals, check this blog entry with wheels to click, you can find my permadeath modlist (and all the others, actually) here and if you'd like to see many new characters created, join us on Twitch every Sunday for our permadeath runs ;)
Happy Morrowinding!