Morrowind Character Guide Series: The Barbarian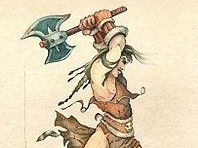 Foreword
For those who watch my let's plays and livestreams, you'll know that we're all about role-playing and not at all about min-maxing. This series is not about the ultimate [insert class] build, let's face it, sooner or later your character will be a god-killer whether you min-max or not. In addition we tend to always want to play the same way, with the same style, the same weapons, the same game play. So instead, I want to suggest ways to play a class and mods that can make the experience fresh and more unique. For more general role-playing mod recommendations, you can check this guide.
Skills, Race, and Birthsign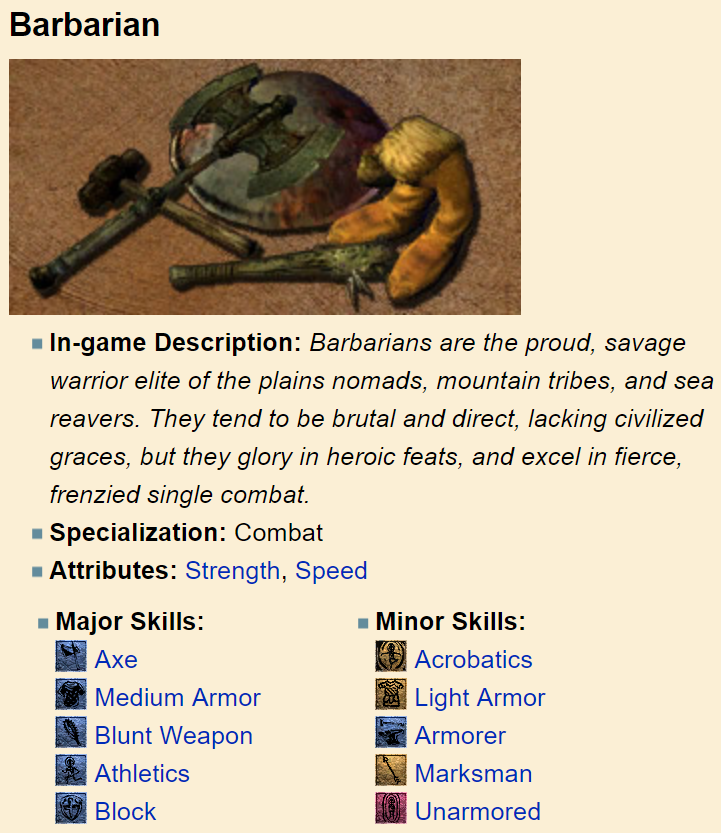 Come to think of it, I have never played a Barbarian. I tend to find pure melee classes less interesting, so I'm looking forward to what this will turn out to be!
Main attributes for the Barbarian: Strength and Speed; looking at the skills: Strength, obviously, but also Agility, and to a lesser extent Speed. That's good news, espcially when wearing Medium Armor: Strength and Endurance will increase nicely (maximum health) as well as Agility (hit chance and dodge).
Typically, Orcs and Nords are associated with the Barbarian Class, and for good reason, they are the strongest! However, take one look at their Agility… it is appallingly disappointing, making Light Armour, Block, and Marksman your go-to skills to improve Agility: not your prime choice for those races. The real brave choice here, it to forget about Agility and build up your health and defense... and take the damage like a real man, or mer.
To pick a race, you'll need to decide what kind of Barbarian you want to be.
If you lean towards the brute with no armour and a heavy weapon (a.k.a Conan). Go Nord, you'll have the Strength, no need for Agility, and decent Speed. The Orc has lower Speed and worse Unarmoured, but their skills align better with those of a Barbarian.
I'll admit, I like the male Argonian for a Barbarian. Hear me out. While not your stereotypical Conan the Barbarian, the Argonian is mostly tribal and uses the resources of the land to make weapons and armour (hence the variety of weapon and armour skills). Looking at the attributes, Argonians score an even 40 for Strength, Agility, and Speed. Taking that into account, Medium Armour and Unarmoured are a good match. Additionally, poison and disease resistances match well with a Barbarian who is used to living in harsh conditions.
Remember Gar the Human in Arcanum? This orc-dumb-looking melee fighter is in fact educated and very well-versed in politics and... tea! From a role-playing point of view, I like the smart, literate Barbarian. Could be a fun character to play.
Don't like any of the races? Consider Westly's Half-Troll Race – it has Barbarian written all over it.
As for Birthsigns, the Warrior is a fine choice, though, the Thief is particularly nice if you go for the unarmoured Barbarian. The Lord also has its place, especially with a Nord, making you highly resistant to frost but very vulnerable to fire.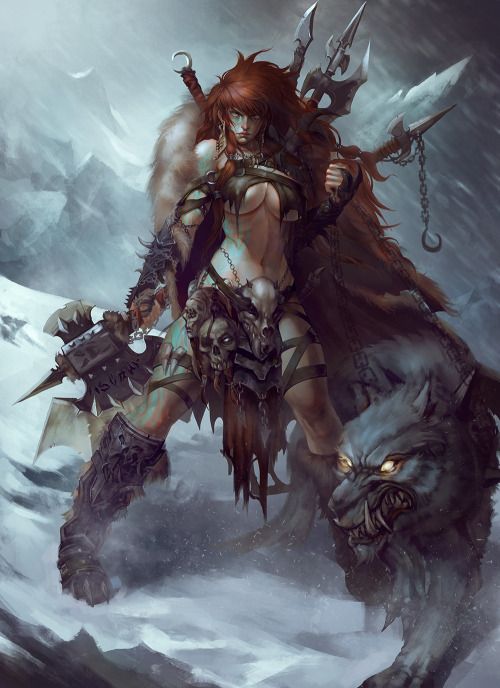 Gameplay and mods
Looking the part
Conan/Berserker style, get your loincloth and prepare to show that chest:
Combat
With fighting being, pretty much, the only thing the Barbarian is good at, we have to make that fun and preferably spectacular:
Other
Handicaps and goals
Handicaps
Magic is eeeevil. Refuse to cast spells or have spells cast on you (including shrine mumbo-jumbo-fishy-spooky spells) and rely on raw ingredients to cure yourself as well as potions from the apothecary (man of plants, not magic).
Magic is reeeeeally eeevil: refuse to use on-cast items or on-hit weapons unless they are of divine origin (the Barbarian doesn't trust the magic of men but won't argue with the gods).
Completely renounce the comforts of city life: no soft bed at the inn.
Reject consumer society, only equip what you find, or craft with PC - Smithy Ebonheart.
Goals
For the Orc:
For the Nord:
Complete the Bloodmoon quest line.
Travel to Soltheim to become a true Barbarian/Skaal Chieftain. Better yet, become the Jarl of Solstheim
But also:
Final words
If you want more ideas for random handicaps and goals, check this blog entry with wheels to click, you can find my permadeath modlist (and all the others, actually) here and if you'd like to see many new characters created, join us on Twitch every Sunday for our permadeath runs ;)
Happy Morrowinding!