Morrowind Modding Competitions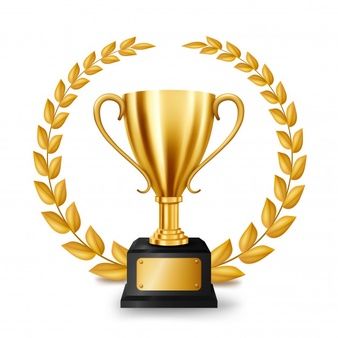 So you play Morrowind, you've modded your game, maybe made some adjustments to mods, even released your own mod, what's next?
Next, you can take part in Morrowind Modding Competitions!
We have three regular competitions, each of them with its own features, challenges, and fun!
Generally speaking you will find all the details and announcements for each competition in either of these places:
Morrowind May Modathon
When?
Every year... in May, lasts the whole of May.
What?
This is the most freeform of all three competitions and... not really a competition. Modders simply need to publish a mod on the Morrowind Nexus with the tag "May Modathon" (you select tags when you upload your mod) and a simple "Part of the May Modathon Mod" at the top of your mod description.
We even have some cool art for that:



Here is the latest Modathon Announcement.
Who?
The modathon is really for everyone, confirmed and beginner modders alike.
It is simply a great opportunity to finally release a mod you've been working on for a while but never quite finished, or better still, the opportunity to publish your first mod.
Winning!
Mods are not judged or rated, instead, random winners are drawn every week to get a prize (usually a Steam gamekey) and to have their mod featured on Morrowind Modding Showcase. There is something else and arguably the best part of the Modathon: cheevos!
Every year, DarkElfGuy publishes a list of achievements. If you mod fits the bill for one or more achievements, you get to add it to your mod page. There are also some secret achievements.



If you are a sucker for achievements, you can try to collect as many as possible. Some modders use them as a source of inspiration for mods, trying to cram as many cheevos as possible in a single mod.
How to join?
Just publish your mod with the tag and "Part of the Modathon" in your mod description.
Morrowind Modjam
When?
There are two modjams every year, one in summer, and the other in winter. Dates vary as the modjams take place over the weekend in February and August.
A modjam lasts 48 hours.
What?
The idea is simple: a theme is given, and modders have 48 hours to make a mod from scratch based on that theme.
The Morrowind Modjam is inspired by Gamejams such as LudumDare or Alakajam where the community first submit a bunch of themes, and then vote for their favourite one. The winning theme is revealed minutes before the jam itself.
After the 48-hour period of modding, there is a period of time to play the mods and endorse your favourites.
You can read the latest Summer Modjam announcement here
Who?
The Modjam is a high-intensity over a very short period of time competition and is therefore great for modders who tend to lose interest in their projects over time.
One could argue that you need some modding experience to make a mod in a few hours but it all comes down to scope: keep it simple and clean, add features IF there is time. You can make a mod on your own, or collaborate with another modder. Collabs are great but with only 48 hours, I'd recommend teaming with someone you know and in the same time zone.
Winning?
There are two winners for each Modjam: one chosen by a panel of judges and the other chosen by the players using the Nexus metrics (endorsements/unique downloads).
Prizes are, as usual: cool pngs for your mod page, video showcases, gamekeys and... bragging rights!


How to join?
Much as with the Modathon, simply publish you mod and clearly label you description, using the illustration of the modjam is recommended:



Be sure to upload your mod before the deadline. Simple as that!
Morrowind Modding Madness
When?
This is an annual competition that takes place in October and lasts the whole month.
What?
Ok, this one is a little more complicated...
Modders form teams of 2 to 4. A theme is given and each team has 2 weeks to make a mod. After that, a second theme is given and teams have another two weeks to make yet another mod.
A panel of judges give mods scores based on creativity, theme, and how well the mods works.
Here's the post on the latest Morrowind Modding Madness.
Who?
This competition is usually for experienced modders but it all comes down to your team: some are very driven, others are happy to take new modders under their wing. Generally speaking, the modding community, especially on the Morrowind Modding Community Discord is super helpful. The real difficulty is not so much the modding as the whole teamwork and organisation.
It is important to note that the Morrowind Modding Madness is VERY aptly named: the competition is intense and lasts a whole month.
Working with a team is great fun and an amazing learning experience but it is also draining. Coffee and short nights are inevitable.
Winning?
BRAGGING RIGHTS. And video showcases. And gamekeys.
But if you'll allow me to be corny, the real prizes are amazing mods, modding experience, teamwork experience, and a strong sense of community.
How to join?
You will need to announce your team (members and team name) before October 1st. This can be done by replying to any of the announcements DarkElfGuy makes (see links at the top of this article).
Then, all you have to do is to make a couple of mods, simple, right?
About me
I am an avid Morrowinder and modder.. You can find my mods on the Morrowind Nexus, my modding articles on my blog, let's plays, tutorials and reviews on my YouTube and livestream on Twitch.