How long have you been modding and what was your first complete mod?
What's your favourite mod that you've made so far?
It was 2019. Once again deciding to play Morrowind, I got to Balmora, and I noticed that the city looks incredibly musty.
I realized that I wouldn't be able to live in peace if I didn't do something about it :) However, at that time my abilities in modding were close to zero. Well, that is, I knew that there was CS there, that something could be changed there, etc. But I have run this program a couple of times in the past. But this time I decided to approach the matter more thoroughly and sort everything out. I remember how happy I was when I learned how to move objects in the rendering window "along the axes" by pressing the corresponding letter on the keyboard...)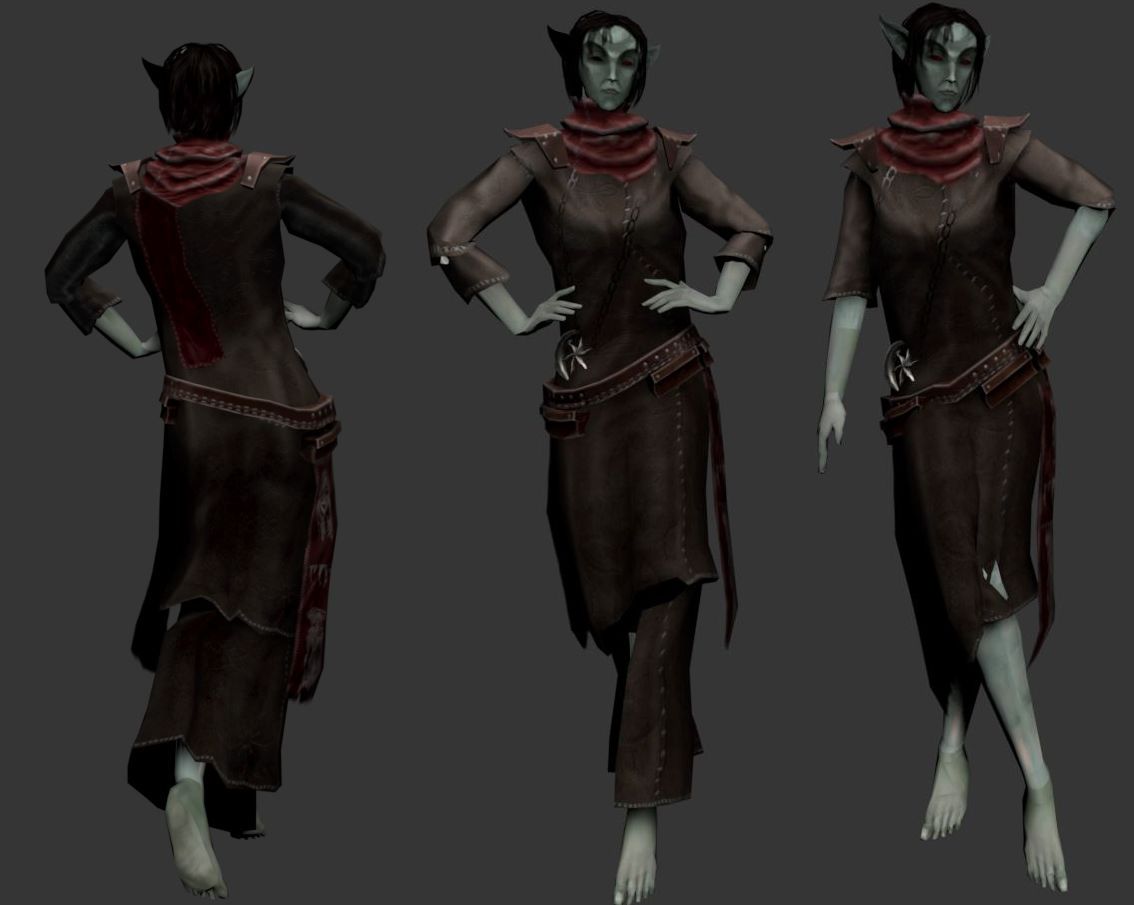 A few weeks after starting work on Balmora, actively collaborating and consulting with the community on the site fullrest.ru I realized that CS capabilities for my needs are becoming scarce, and a set of original static in the Hlaalu architectural style is probably not enough.
Then I was shown that there is a certain model editor that will allow me to change many things according to my needs, change models/texture, etc.
Of course, I knew about the existence of 3ds max/blender, but for me, it was a real "dark forest", and here, in the editor, I'm talking about, everything was supposedly simple and clear, unlike the same 3ds max and blender. In general, this is how I discovered Nifscope.
Gradually getting acquainted with the basics of both programs (sc and nifscope) after about a couple of months of work and active interaction with the modder community, I released my first plugin "From Balmora with Love" :)
This mod seriously changed the visual component of the city, and also had several simple tasks (quests). Needless to say, from a technical point of view, it was just terrible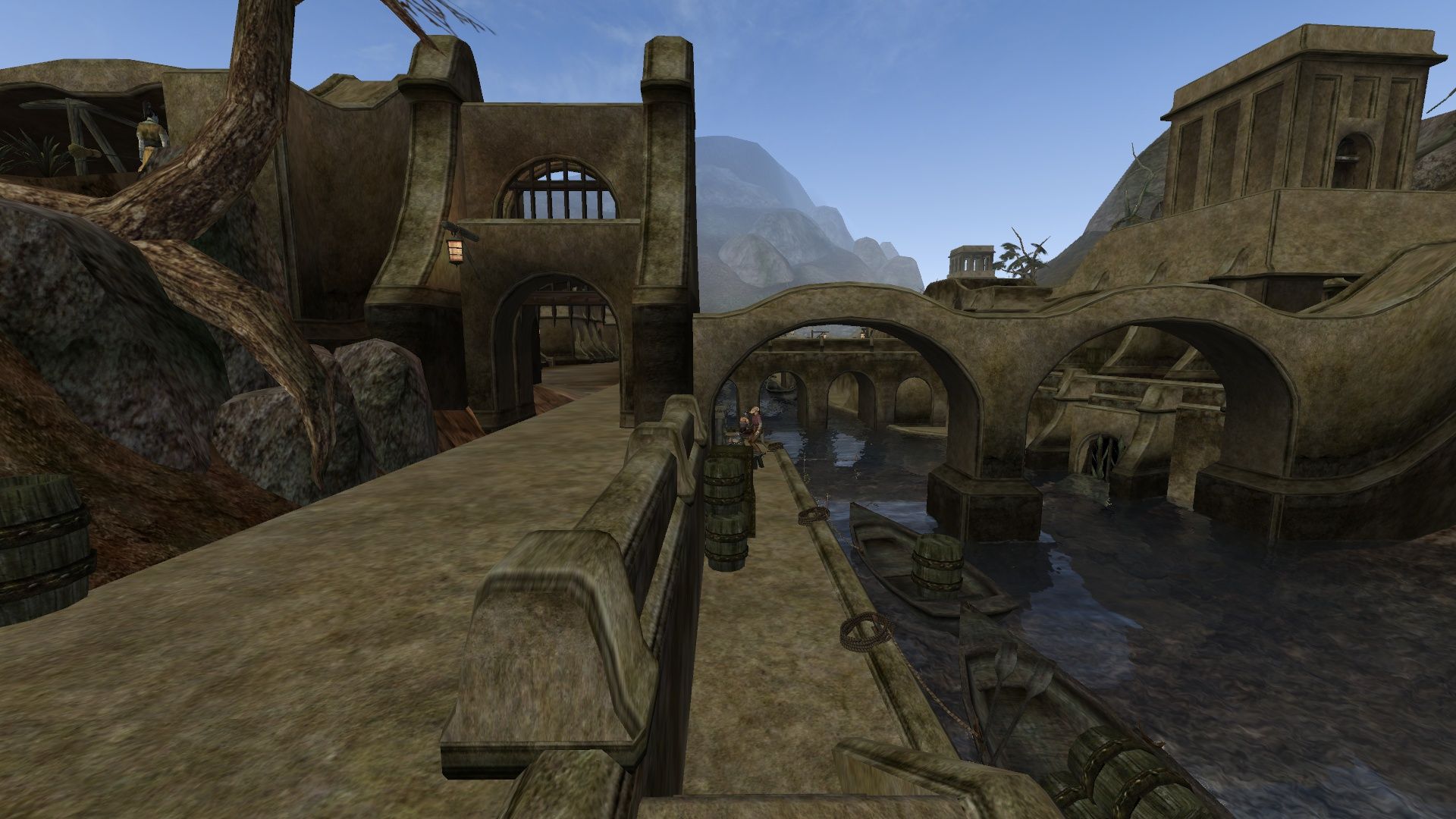 "It has incredibly unoptimized models, somehow assembled in the nifscope program." That's about what I would call it now. However, the mod has found its users, and to this day it is actively downloaded from the site. Despite the fact that fps is very much consumed in urban areas.
Balmora was published and actively downloaded, and I really got my interest in modding and I needed to move on.
In the games of the TES series, I always lacked the "similarity" of one part to another. And thanks to the active interaction with the mod community, I learned that there is an opportunity with the help of a 3D editor to transfer the model from the new games in the series to Morrowind.
Being a fan of Skyrim, I decided to recreate a piece of it in Morrowind. So work began on the "Expedition: Back to Skyrim" mod. The plans were grandiose. And almost all of them have come true. Working on this mod took a year of my time, dozens of people from the Russian community took part in it, helping me in every way to achieve my goal.
We managed to create a huge dungeon, in the style of the Nordic barrows from Skyrim, with its own storyline, monsters/creatures, traps and tasks /quests, Largely thanks to this mod, I got the knowledge in 3ds max/Blender that I have now.
So, answering your question about my favorite mod (from those I created) I would put "Expedition: Back to Skyrim" in the first place. Yes, it is also not without many technical problems, but his contribution to my passion for modding/modeling is huge.
I don't remember exactly under what circumstances, but somehow I joined the MMC server in Discord. It was a revelation to me how much the English-speaking community of Morrowind is more alive than the Russian-speaking one. At the same time, I moved away from level design in CS and ports of models from other games in Morrowind and focused on studying 3D modeling.
Around the same time, my first mods for Nexus appeared, such as "SM Replacer Wickwheat". Since then, NexusMods has become my main platform for "creativity", because it is very pleasant to receive almost instant feedback, it motivates me to create the following works.
How do you approach modding?
The workflow, over the years, has managed to form, most often it looks something like this: The first step is to choose a topic (project). Most often it goes beyond the usual, any little thing seen somewhere in a game, in a movie, or in real life, can push me to create a model/project. The stronger the "initial impulse", the longer the enthusiasm lasts. Then the enthusiasm is actively fueled by feedback from the community at the development stage. The second step, technical, is the beginning of creating geometry in a 3D editor (if it is a model), then UVw, then baking texturing, and the final stage is importing the model into the game engine :)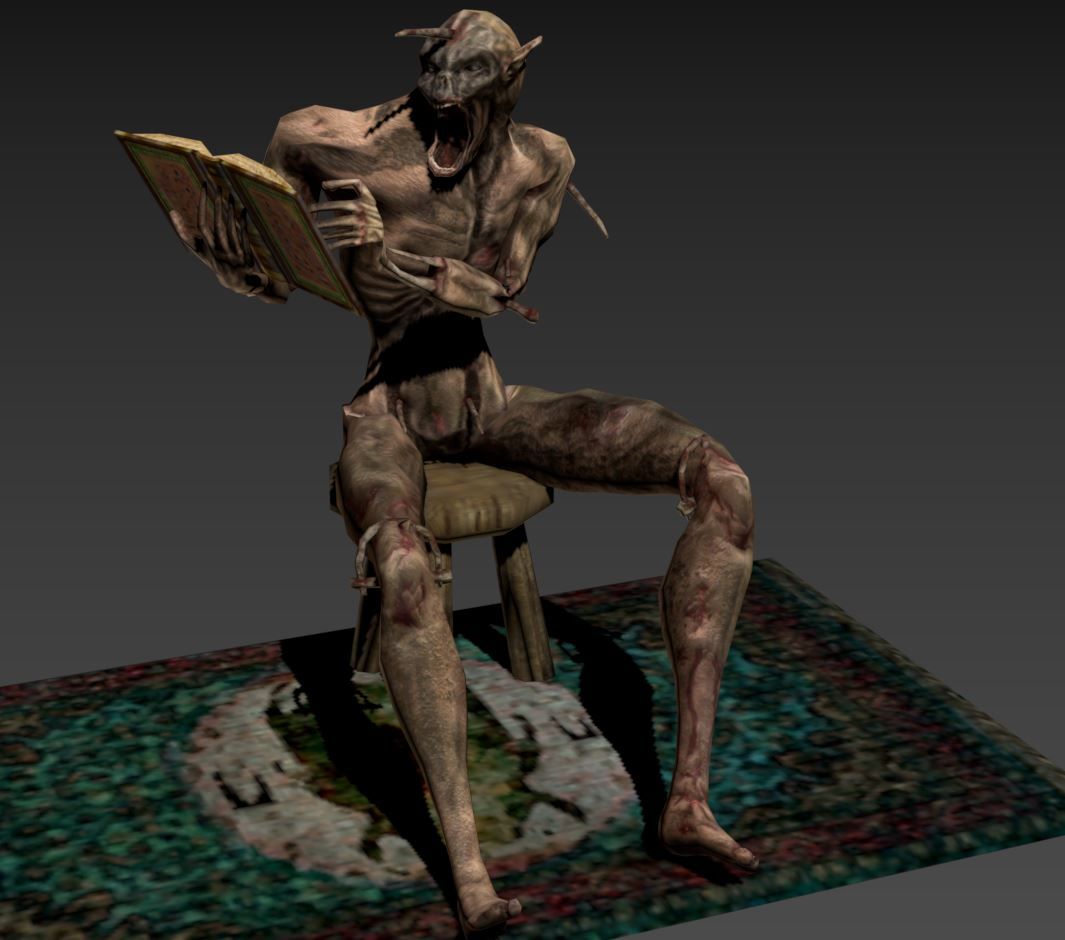 Are you working on a mod these days?
At the moment, several mods for the new armor are in development. In the near future, I plan to complete the project "playable race of Sloads". In general, the topic of these creatures is very interesting to me. Especially considering how much this topic is not disclosed in the original game.
How much do you play Morrowind, not counting play testing?
Since I started actively doing modding and modeling, the time for games has almost disappeared. And, to be honest, the interest has also faded. Now, when launching any game, the only thing I do in it is carefully analyze how certain things are done (from models to effects." I have a dream to install all these wonderful mods that are now coming out in huge numbers for Morrowind to distract myself from everything and play for fun for a month.
How did you discover Morrowind?
Oh! This is a very interesting question. This happened around 2003. Then, as such, we did not have the Internet yet, and my classmate brought to school a disk with a pirated copy of some game. What would you understand, I had practically no experience of playing on a computer at that time. And the main games I played were on my Sony Playstation One. Can you imagine what a shock it was for me?) Can't you? haha, so I can't either. But it was just amazing. Since then, it has been the love of a lifetime.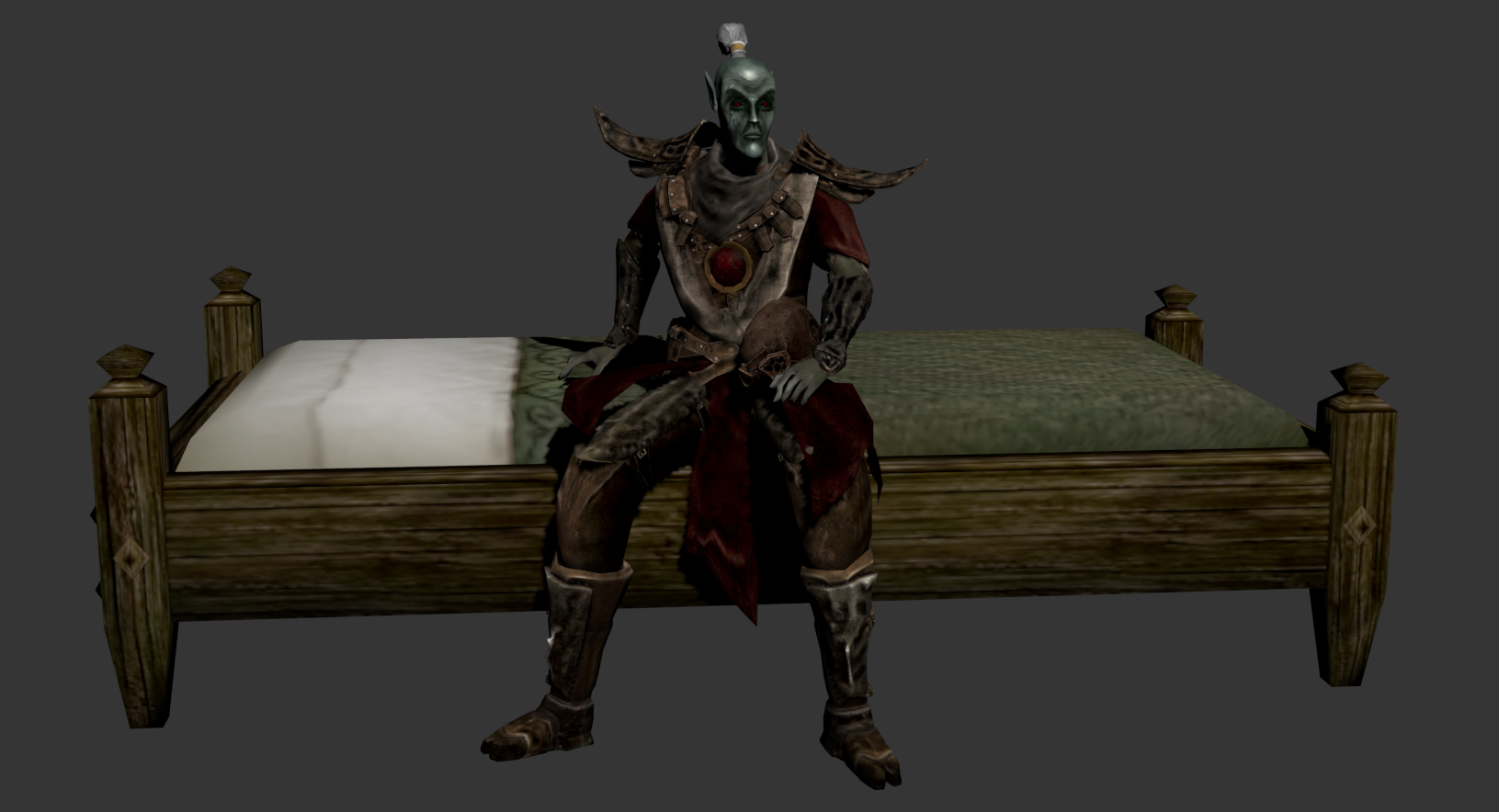 What makes Morrowind special for you?
Answer: I think it's a combination of angular shapes, with an oriental atmosphere, and various statically told stories, a big world, a huge scope for research and imagination. You know, even after 20 years, there are places in the game that I have never been to. I think this is an indicator of an incredibly talented approach to creating games.
What are the mods you simply cannot play without?
In fact, I can play without mods at all. I really love the original style. Not only in the game but everywhere (I hate tuned cars). But if something is designed in an original style or similar to the original, then I really like it. I think that my list will not be large:
Tamriel Rebuilt, Skyrim Home of The Nords, Weapon Sheathing, Robert Bodies/Better Bodies, and whatever global retexture. Maybe a couple of little things (Weapons/armor)
Are there any underrated mods that you really enjoy?
There was such an old Dracandros Voice mod, it seems... or the Voice of a Dragon, something like that. He allowed his subordinates to be controlled within the guilds. It was amazing. In my opinion, there are similar mechanics in the mods of "Companions" now, but in the distant years that mod was just fine.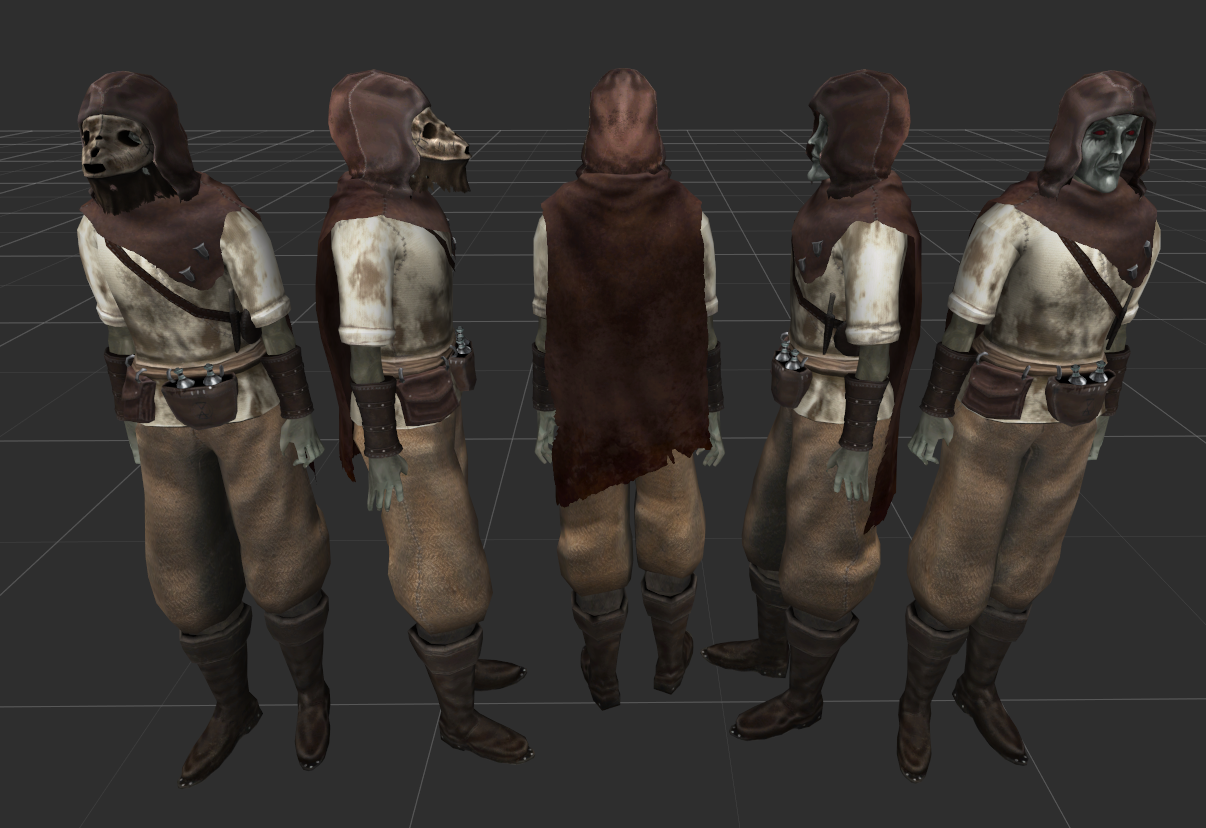 Do you play other games?
No, not now. But once I really liked the games of the Mass Effect series, Civilization 1-5, and one of my favorite games besides the TES series is The Wither Wild Hunt
Do you mod other games?
I've been wanting to start creating mods for Skyrim for a long time. But somehow it still hasn't worked out. I like to dig into the Unreal Engine sometimes, and in the future I would like to understand this engine more.
And by the way, what's the story behind your user name?
Ha-ha. There's no point. It has a very convenient abbreviation "SM". But in fact, this is a combination of my first nickname on the Internet "Shadow" because of my love for the film of the same name starring Alec Baldwin. And the name of the musical group in which I played in my youth "Mimicry"
Anything else you'd like to share that we haven't talked about?
There's not much. I would like to express my gratitude to you personally for your interest in my person. I also want to thank all the community members who download my mods. And especially many thanks to the people who regularly help and mentor me in technical terms. It makes no sense to list them all here (there are a lot of them), but I really appreciate their help. Separately, I would like to hope that in this difficult time for the world, the cause we are engaged in, as well as the community in which we all belong, would be above vile politics and all kinds of squabbling.