Ludum Dare 41: A faithful account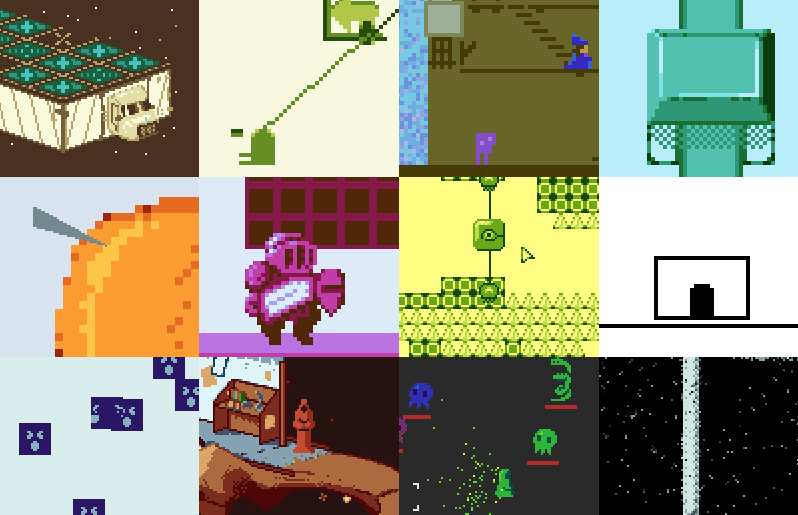 Day 1
02:00
Ludum dare officially began, hype, hype hype!
Meanwhile, Aurel and I are fast asleep.
07:00
The alarm rings, we discover the theme: Combine two incompatible genres, we start brainstorming. (I liked unusual magic)
07:20
The alarm rings again, we wake up, for good, we brainstorm, for real.
Some of my best suggestions are Shopping simulator + boxing game (Huge sale at Primark) Instant hit. Aurel disagrees, he's thinking cooking simulator, open-world, tbs (that's 3 genres, I know, I told him!)
08:30
We moved the brainstorming to Sage Kitchen where we have a very early brunch
I chose the full English breakfast as I knew I had a long weekend ahead of me. Aurel picked a somewhat lighter panini: he knew I'd make him food regularly throughout LDJAM.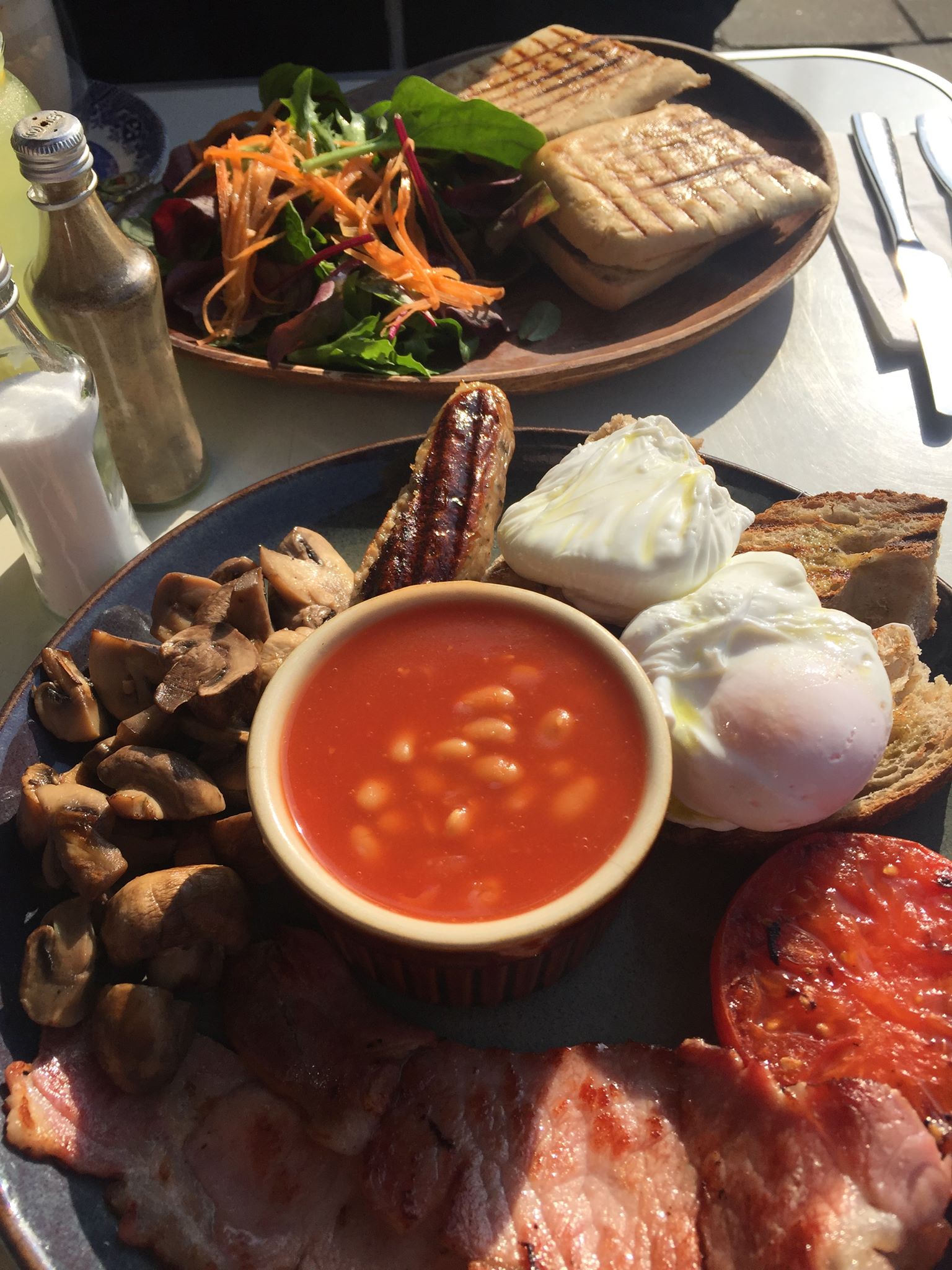 11:30
A couple of metal albums later (something about hell and roads, lots of screaming) Aurel decided to keep the cooking idea.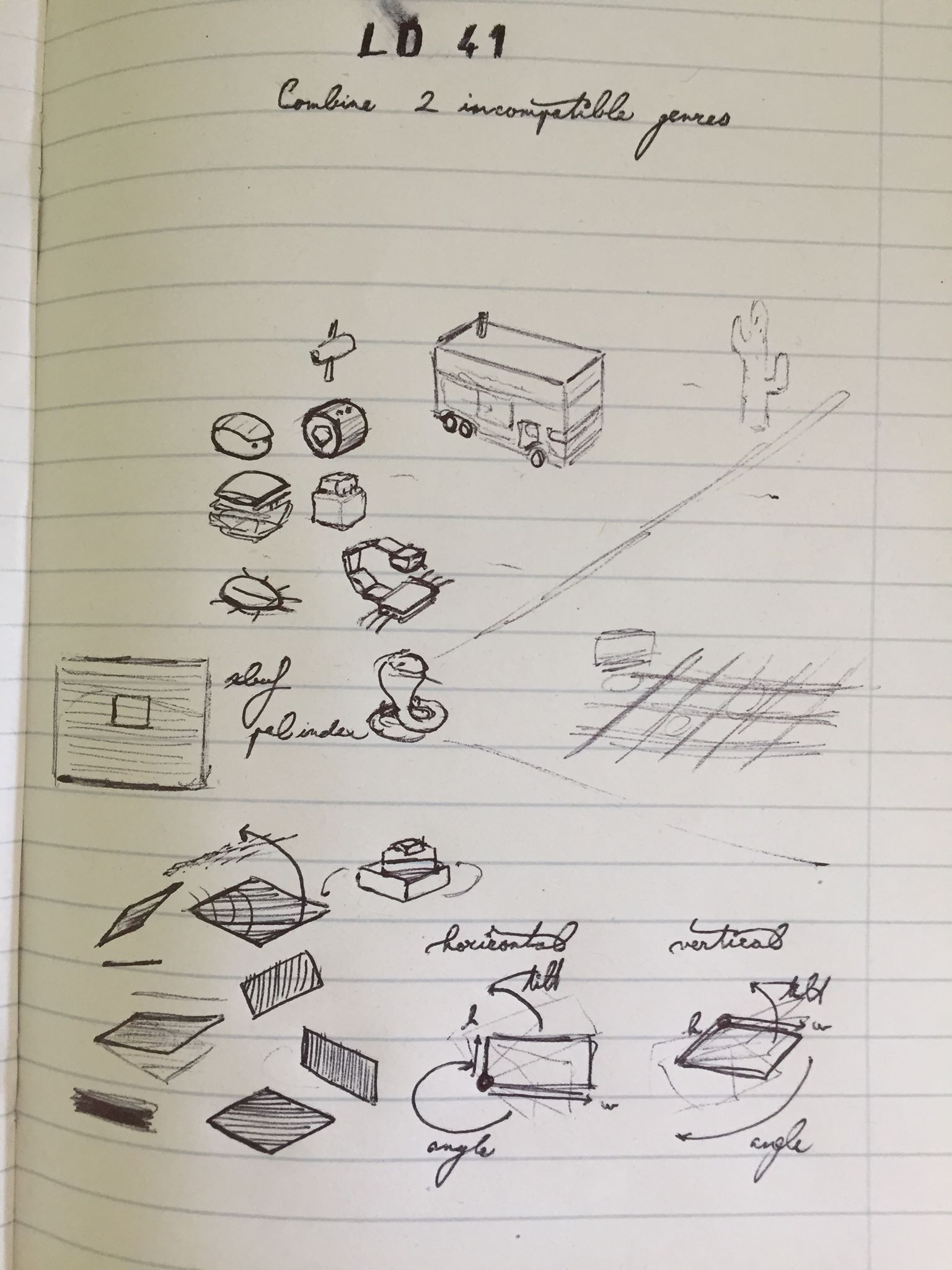 I guess I should do something productive... opens flipboard and reads
14:00
I was so productive, my party levelled up a couple of times... oh...
Fine, I did do some chores (Aurel gets a free pass during Gamejams)
He's made some progress... not that I understand any of it. Maybe if I flip it?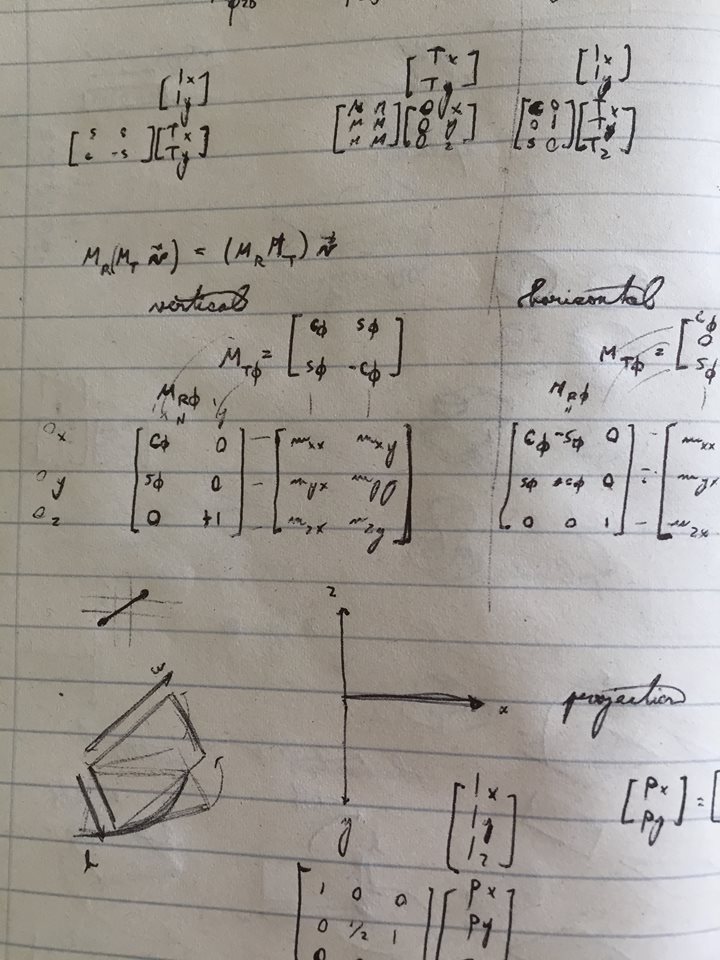 16:00
Pizza time! Not our home-made pizza because it takes the two of us to make it.
Aurel's been busy working on a fake 3D rendering.
I've been busy recording a couple more episode of the Van Helsing let's Play.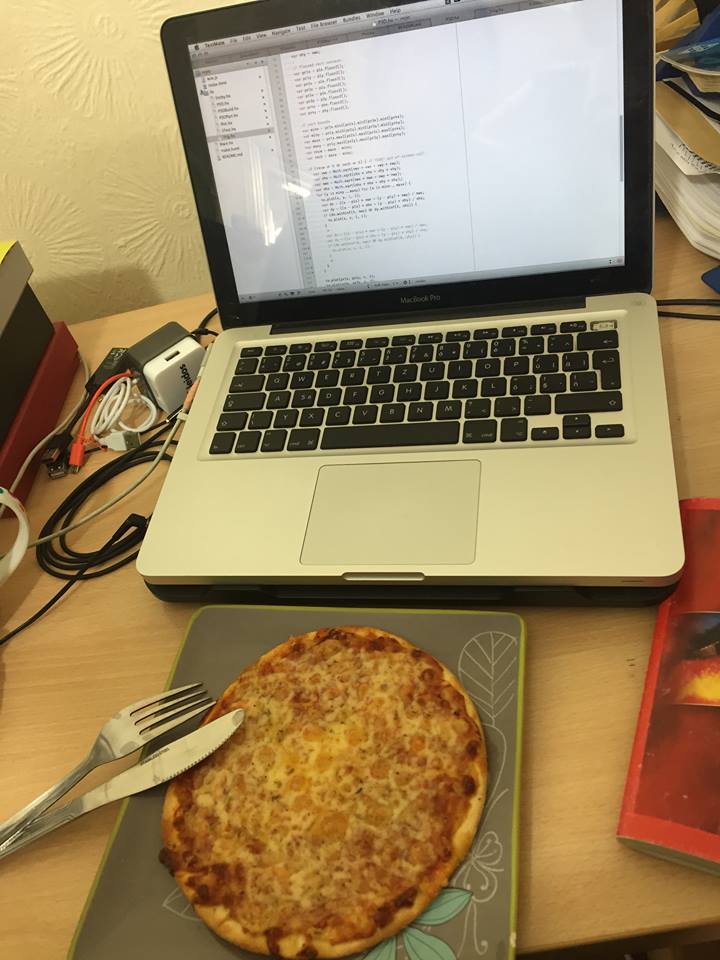 17:30
Time to get ready for the Oblivion stream and make sure Aurel has all the tea and snacks he'll need for the next few hours.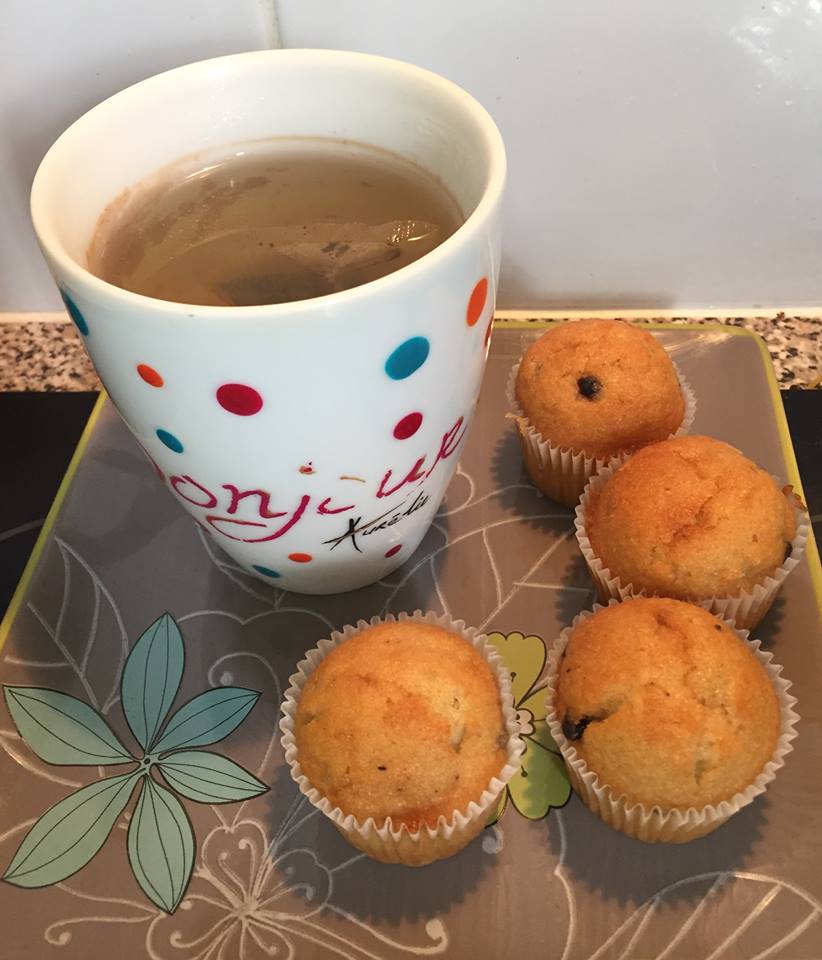 If right about now you are thinking you too should get a LudumDare assistant, you're not wrong.
21:30
My Oblivion stream has ended: I could not bear Aurel's sad, hungry face. it was time to make tasties. Yup, tasites, it's like toasties with tastier: with smoked salmon and avocado.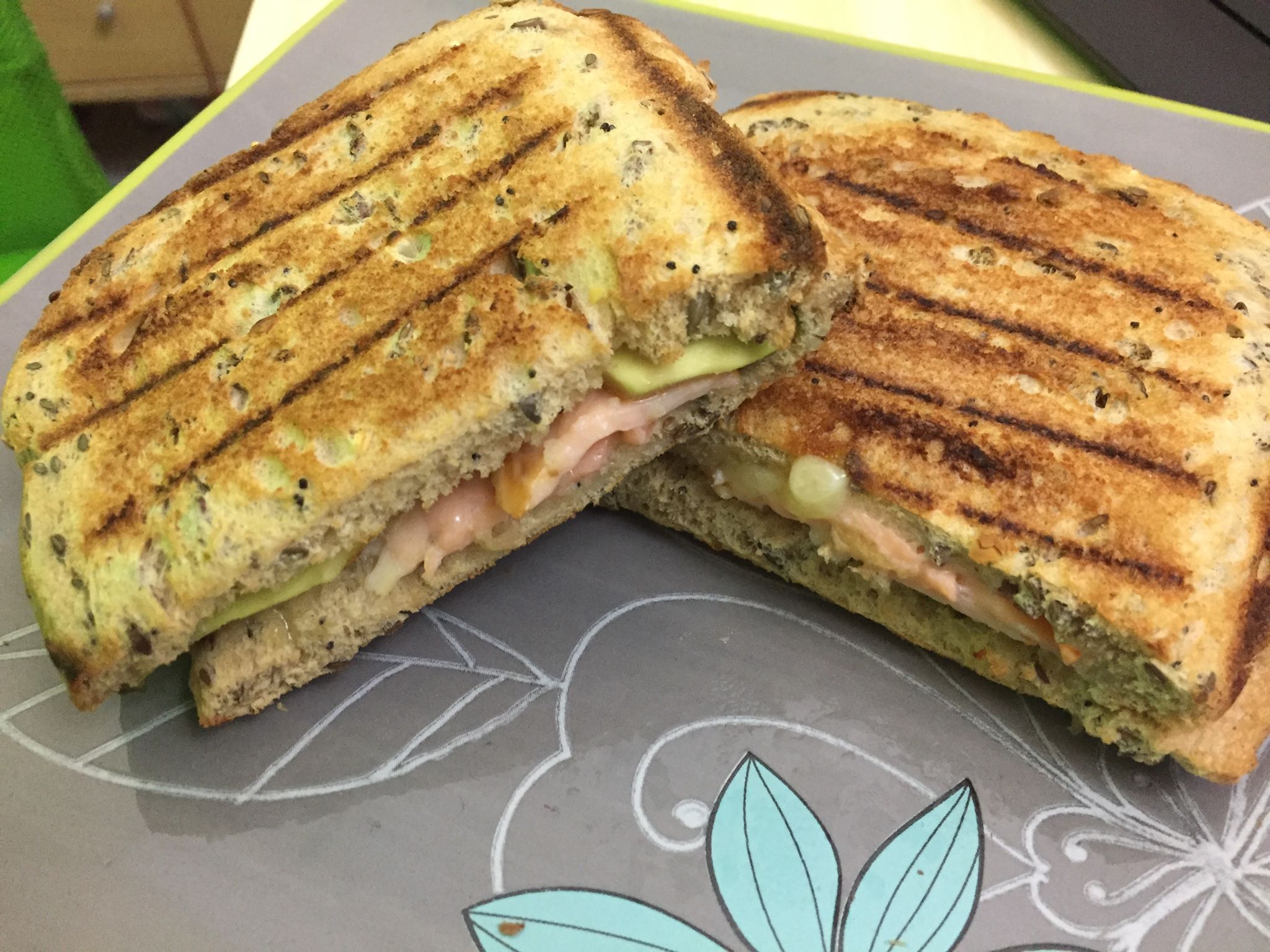 Progress report! (in a gif)
You ever feel like ……… #gamedev #screenshotsaturday #ldjam #pseudo3d #haxe pic.twitter.com/heDxUGKWfY

— Aurel (@AurelDev) April 21, 2018
00:45
Yawn attacks! Gotta get some sleep, of course I feel bad abandoning Aurel but I'll need all my energy to make waffles in the morning.
Oh well, I leave Aurel with a fresh cuppa and some snacks, and, my microphone: he's streaming right now.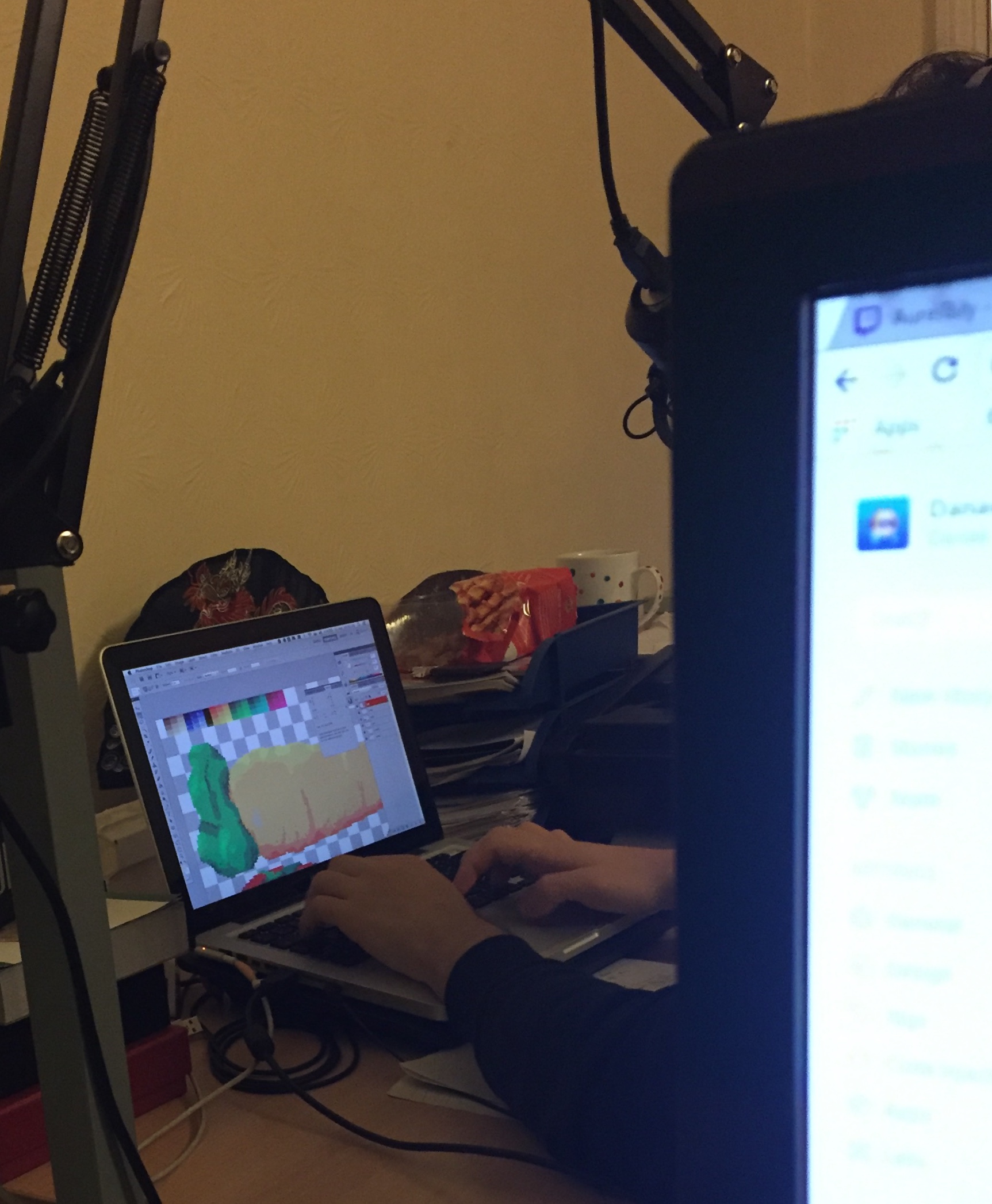 Day 2
9:00
Waffle breakfast, an LD tradition by now. As you can see, I take my waffles VERY seriously.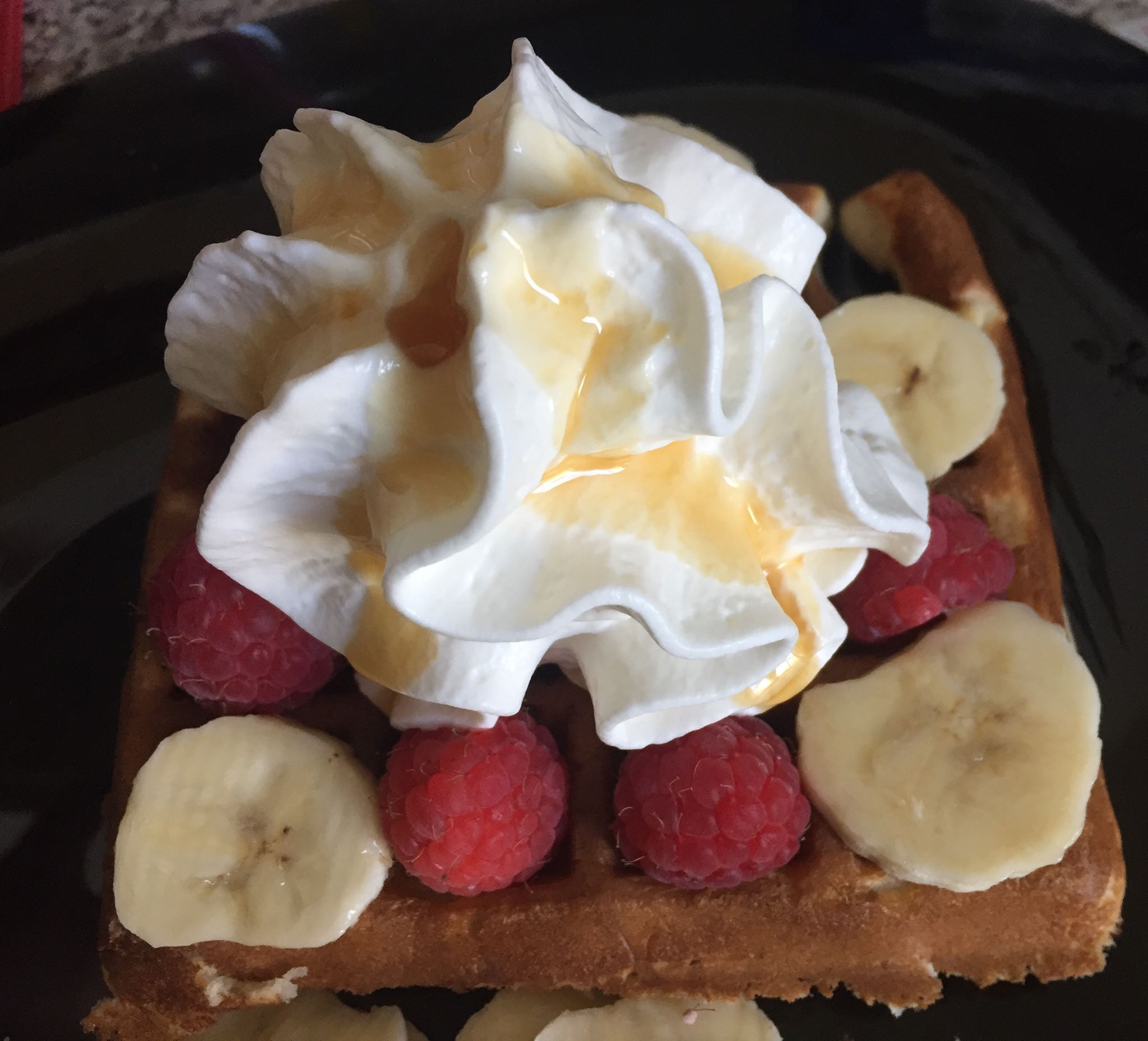 Aurel was streaming until 3 this morning but he decided to get some sleep, he usually pulls an all-nighter the second day, sleep deprivation often has a wonderful effect on his creativity.
And a bit of carrot cuttery for #ldjam 41! #food #gamedev #progress pic.twitter.com/cpBLCpIJHo

— Aurel (@AurelDev) April 22, 2018
12:00
A short walk in the parl to clear the main and be able to honestly said "This weekend? sure we got out."
14:00
My kicka** jacket potatoes are done, possibly the only British recipe I care to know. (It's tuna and mayo jacket potato with extra cheddar)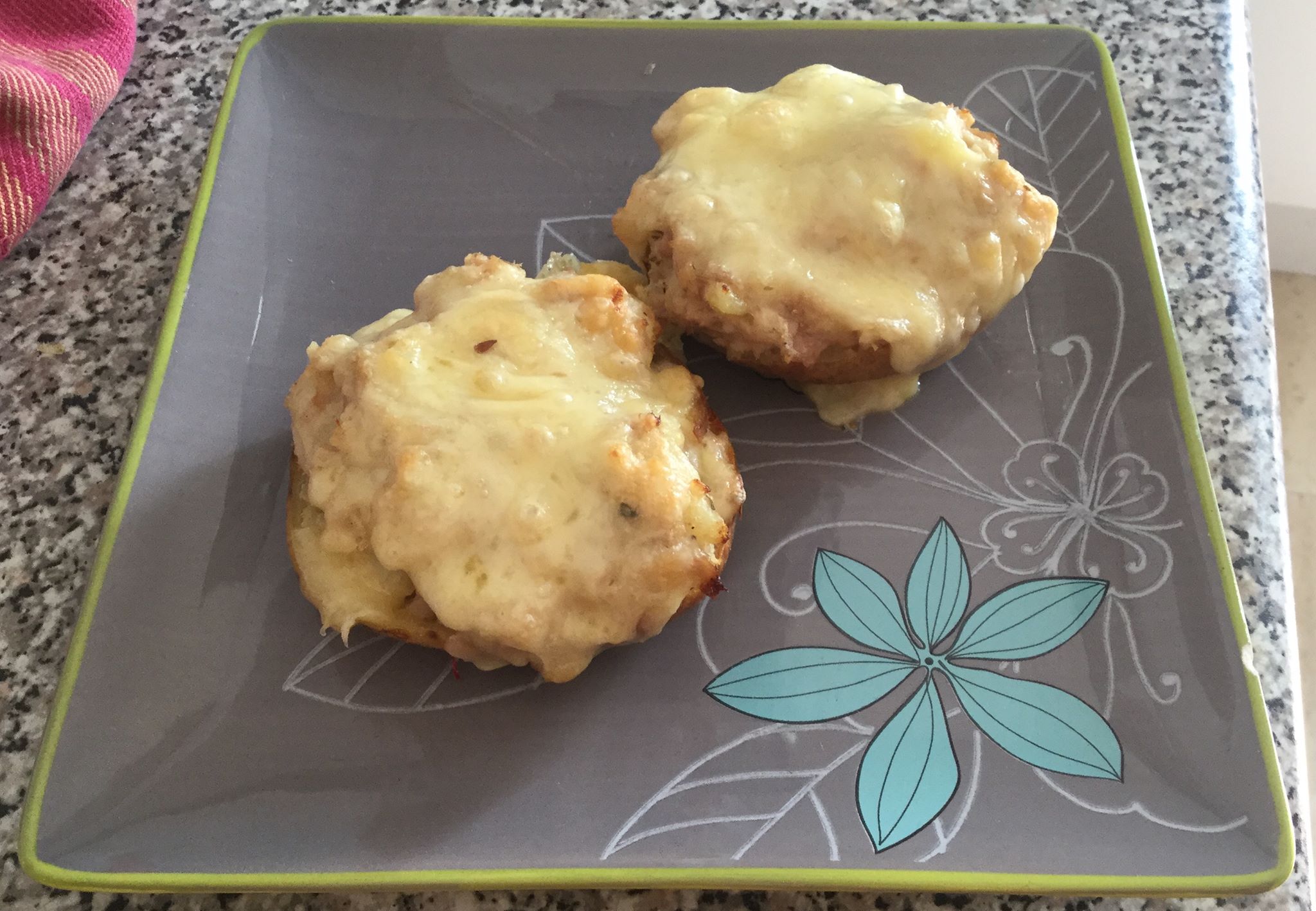 17:00
Aurel has got a full hamburger!
The full stack! #pixelart #3d #food #ldjam #indie pic.twitter.com/R1DDMTHfMY

— Aurel (@AurelDev) April 22, 2018
As for me, time to play and record Van Helsing (looks like Aurel won't need my mic just yet)
21:30
I went on a recording frenzy (Van Helsing) but it's high time we got something to eat. Nothing fancy, a supermarket pizza enhanced with fresh tomatoes, cheddar and herbs.
In the meanwhile, Aurel's been coding hard, there are plates, there are scenes with transitions and there will be music.
Day 3
06:00
Aurel pulled an all-nighter. I'd asked him to wake me up at 6. Day 3 is the hardest for one simple reason: the only thing Aurel needs I cannot give: sleep.
This is when cups of tea, cakes and other foods have no effect anymore.
Aurel is having a power nap right now: 20 minutes, he pretty much fell asleep instantly and waking him up feels beyond cruel. Like I said, day 3 is the hardest.
And once again, using a "standing desk" to stay awake for the final 24 hours of #LDJAM 41 #gamedev pic.twitter.com/cdJXRe6mpm

— Aurel (@AurelDev) April 23, 2018
09:00
The power nap was not powerful enough and after some research, we went for plan B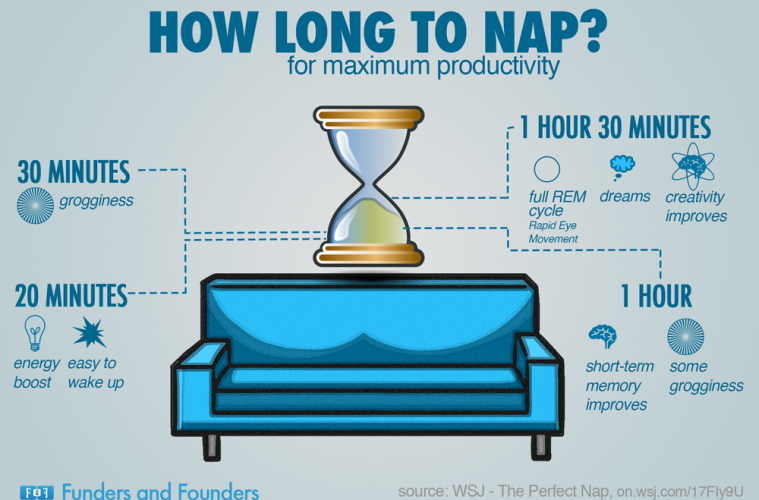 We picked the 1.5 hour option.
12:00
Time to get to work, Aurel gets back to his burgers and me my endless quest for the perfect discord
16:00
All my lessons are taught for today, time to cook and get ready for my stream.
In the meanwhile Aurel has mad a lot of progress, burgers are made, burgers are fighting on the battlefield...
The ultimate showdown! Scorpion vs. burger! #ldjam #combat #progress #haxe #gamedev pic.twitter.com/TXVApOzwrl

— Aurel (@AurelDev) April 23, 2018
17:00
(Late) lunch ready! Salmon Croissant with cheddar, the ultimate LDJAm classic recipe.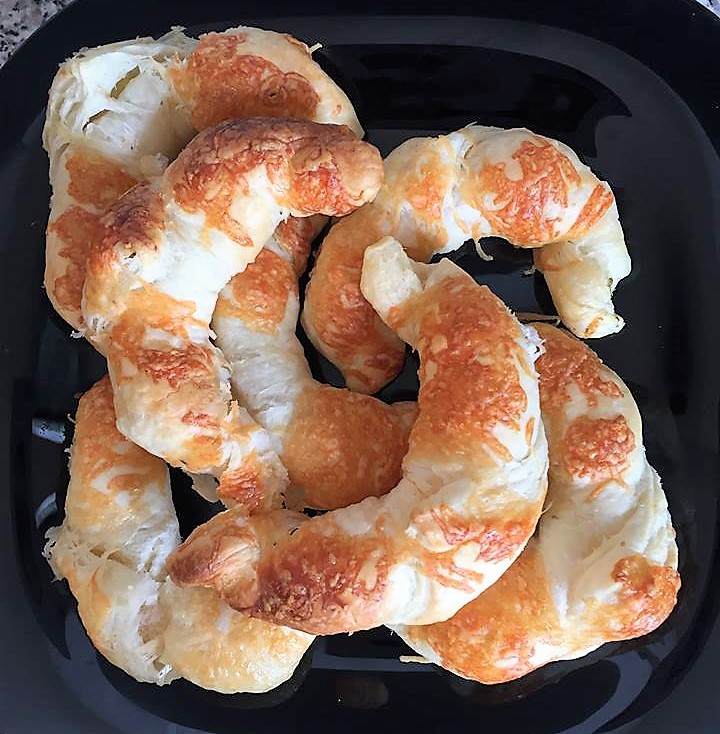 21:30
Morrowind stream over but more importantly, Aurel is totally absobed in his game now. He's got most of the game mechanics down, the cooking simulator is cute and fun, the tbs works. he is now working on the user interface and controls to make sure it plays well. Next stop 03:00 for the submission.
23:30
I am weak, yes, one of these weak people that need to sleep at regular times. I leave Aurel to fight scorpions and bugs alone.
He's decided to add a world map (remember how he wanted 3 genres? This gamedev is stubborn...)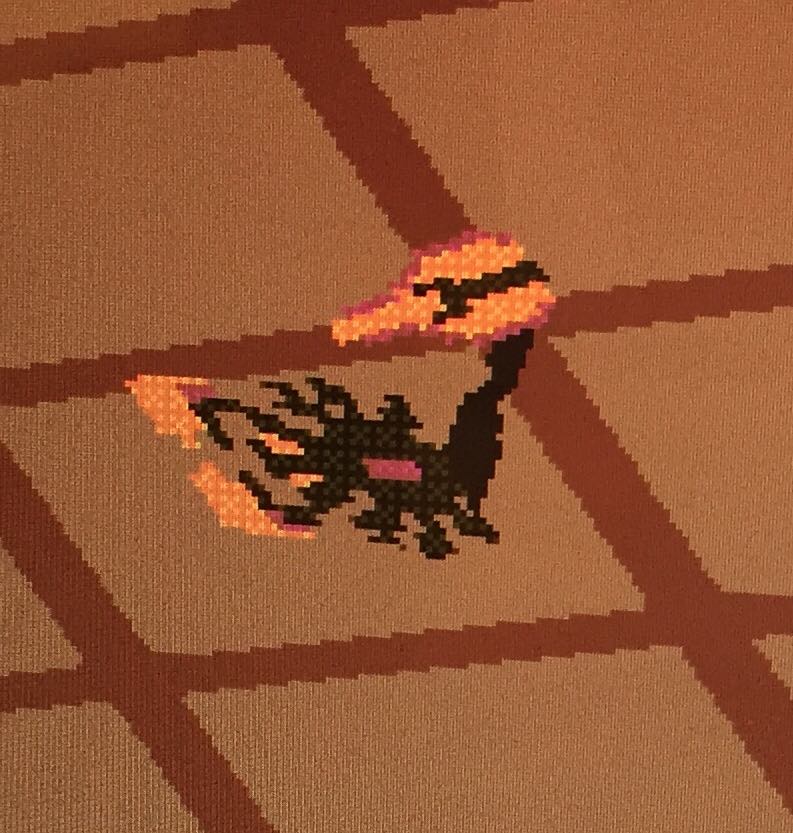 Are you wondering how a dealy scorpion can aslo be so cute?
Day 4
Game submitted, and Gamedev asleep!
I've tried his game, boy oh boy is it difficult! Aurel will be tweaking that for sure.
In the meanwhile, breakfast time!


Aurel will rest some more, we'll need him at his best tonight for the first LDJAM41 stream.