Farmers and Miners: A Morrowind Mod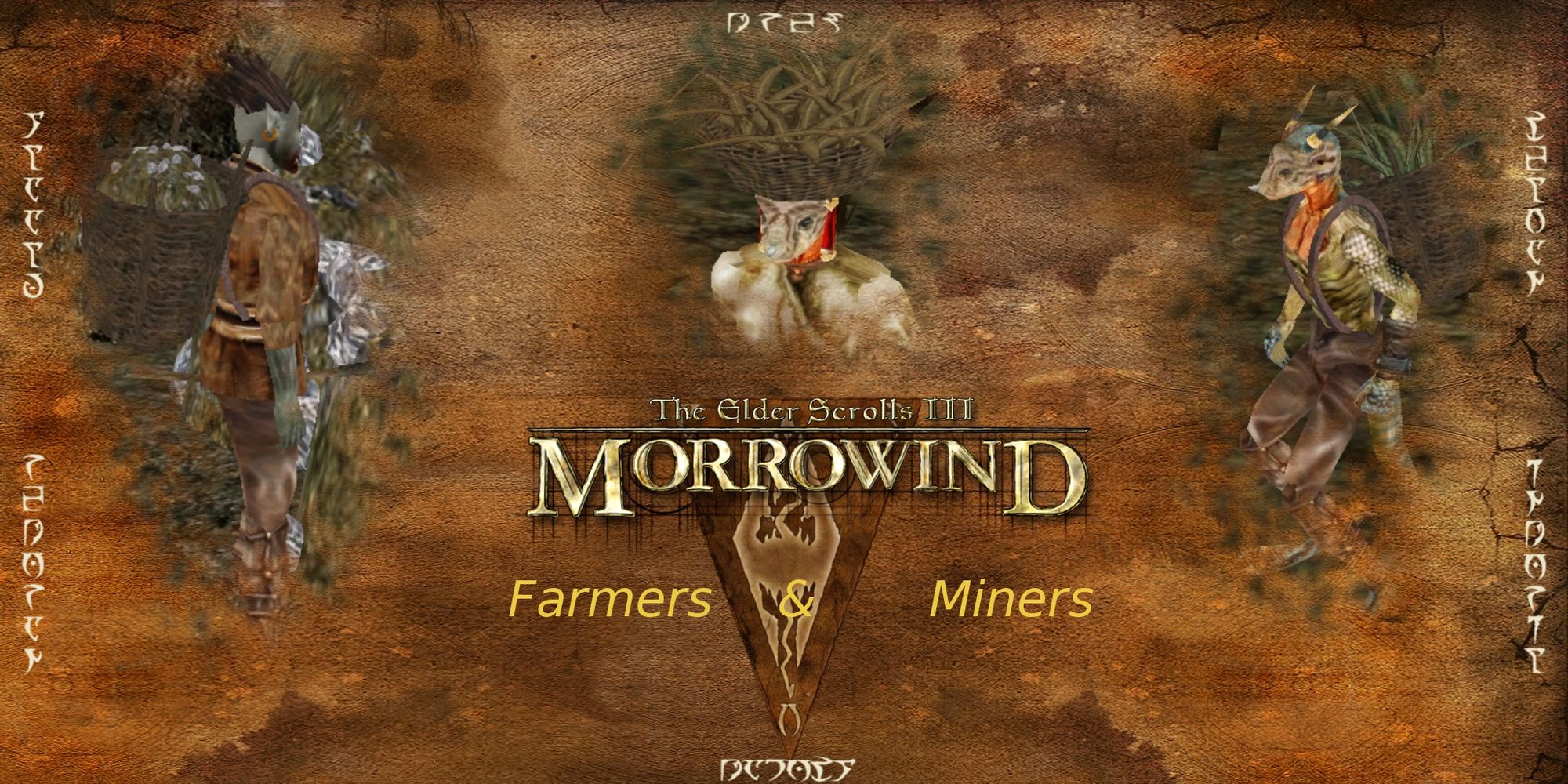 The Story
This mod is pretty much an add-on to Hold it. I released it separately because it doesn't work the same way: while hold it gave a random item to npcs, Farmers and Miners adds a specific basket (pauldron actually) or a head basket (yup, it's actually a helmet) to specific npcs.
It just made no sense at all to give a basket with random plants to all miners when some of them are clearly harvesting eggs, corkbulks or marshmerrow.
I had a bit of fun making the head-basket because I had to make it a wig, with hair, and a basket on top.
The mod
Description
Gives farmers and miners as well as slaves baskets and tools depending on where they are.
The tools are pickaxes, muck shovels and metal buckets.
The baskets are carried on the back or on the head and may hold
-nothing
-crops: comberry, marshmerrow, yams, corkbulbs, saltrice, flowers, wickwheat (TR).
-eggs
-ores: ebony, glass, diamond, iron (TR)
Installation
Unzip in your Data Files directory.
Activate Farmers&Miners.esp
Activate Farmers&MinersTR is you have Tamriel Rebuilt.
Known Issues or Bugs
Because this mod adds items to the NPCs inventories, it is highly recommended to merge objects.
Load Order
Farners&Miners.esp
TR_Alpha.esp
Farners&ModdersTR.esp
Changelog
1.0 Initial release