Sunflowers in Morrowind - for Ukraine by AliceL93 brings sunflowers to Morrowind, scattered around in the Ascadian Isles Region. You will find entire fields of them, as well as individual ones here and there. They blend in seamlessly, and fit the aesthetics of the Ascadian Isles Region really well.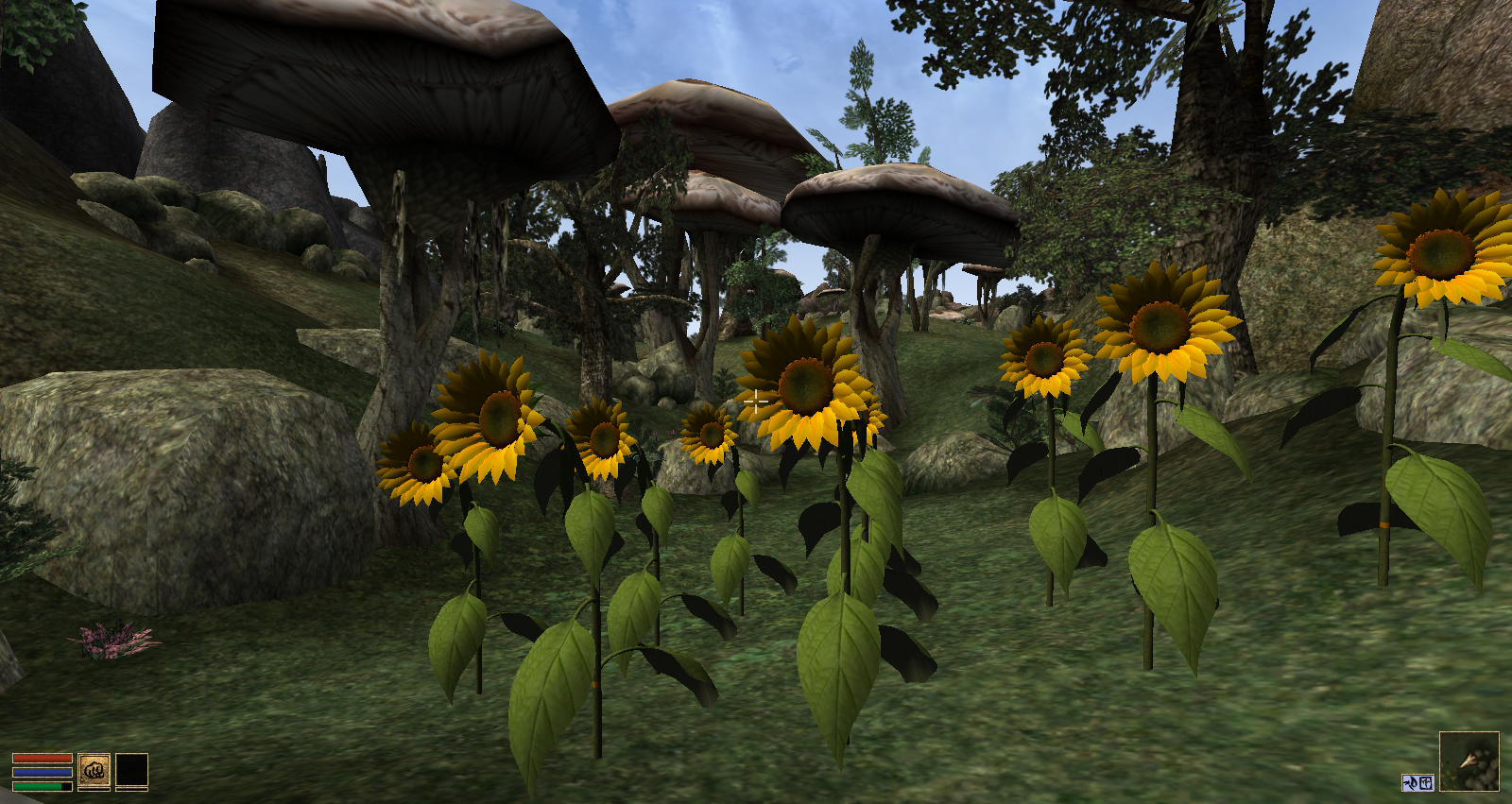 Even better, these sunflowers are containers, and they drop sunflower seeds when harvested.
The mod is compatible with Graphic Herbalism, meaning that you can visibly harvest these sunflower seeds from the sunflowers.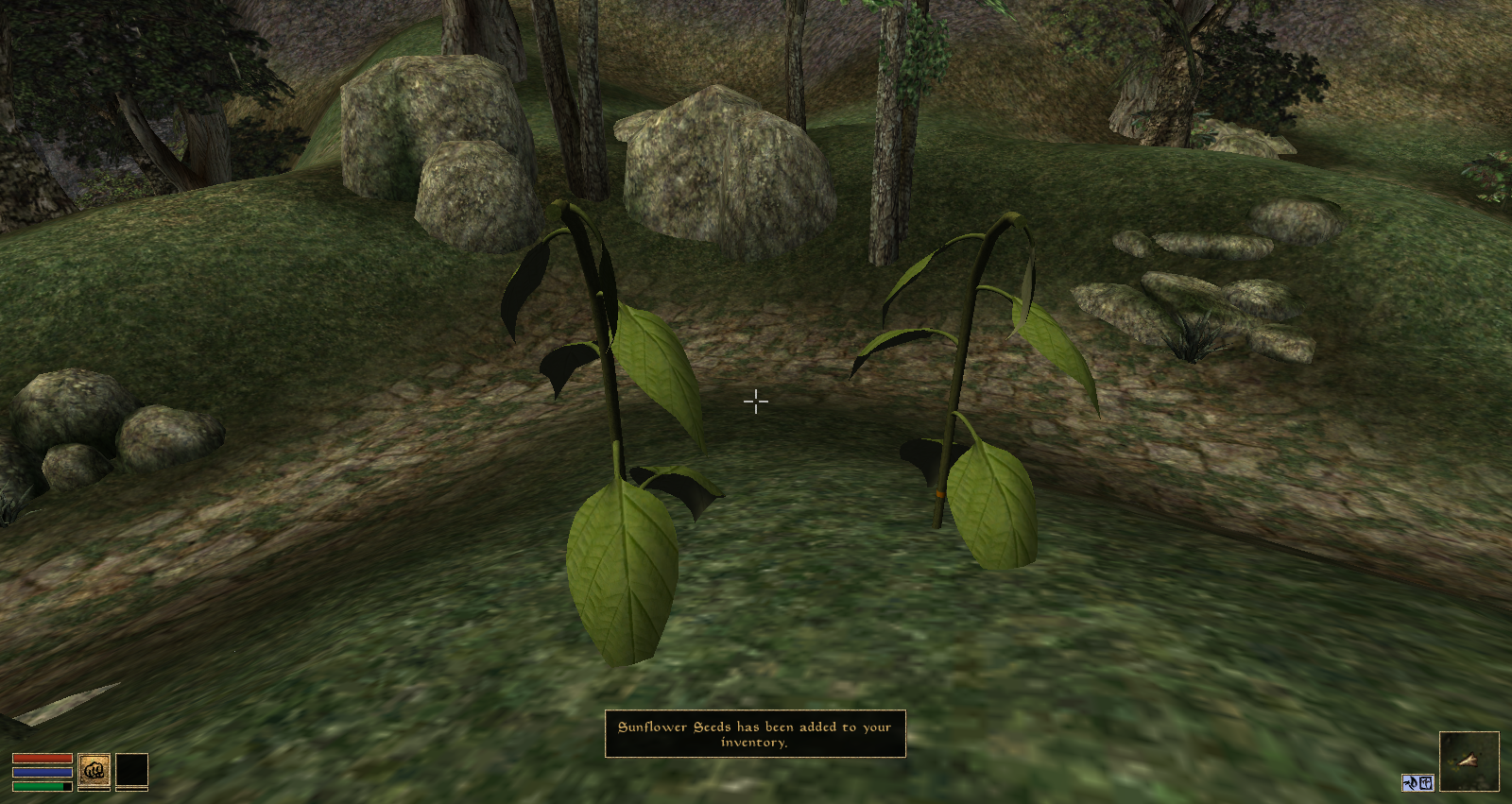 Download this mod and save lives!
As you no doubt already know, Russia started a war against Ukraine, which caused a humanitarian crisis in the country. Many people died, or wounded, or got displaced, because their home was destroyed. As a response, Nexus Mods started its own fundraiser to alleviate some of the damage caused by the invasion. They invite mod users to give their Donation Points (Donation Points are an optional reward system for modders on Nexus: they can be redeemed for game keys, Premium membership on the website, or actual money) to this effort. With every unique download of this mod, all the Donation Points generated by it would automatically transferred to the account of the Ukraine fundraiser. Therefore, just by downloading this mod, you give actual money to those suffering from the war - without having to actually pay!
Further Incentives
If a mod that adds beautiful flowers to Morrowind or the opportunity to help those suffering in the war is not enough for you, Alice also promised that she would publish an article on the mod's page when Nexus released its Donation Points report next month, where she would inform you about the amount of Donation Points you raised for the cause, and thank everyone who endorsed the mod. If you want your name to appear in that article, don't forget to endorse the mod. (It also helps to make the mod more visible, which means more downloads and thus, more money for Ukraine.)
Why sunflowers?
Throughout Ukraine's history, the sunflower was used as a symbol of peace. In June 1996, to celebrate Ukraine giving up nuclear weapons, U.S., Russian and Ukrainian defense ministers planted sunflowers in a ceremony at southern Ukraine's Pervomaysk missile base. (Read more about that here, if you're interested.)
I want to help Ukraine more, what else can I do?
This and this website provides information about the war in Ukraine, as well as a list of charities that you can donate to. If you're a modder yourself, and have some Donation Points to spare, I also encourage you to check out Nexus' fundraiser.
Showcase of the mod by Darkelfguy in his Morrowind Modding Showcases channel: