Modder's Interview: Ignatious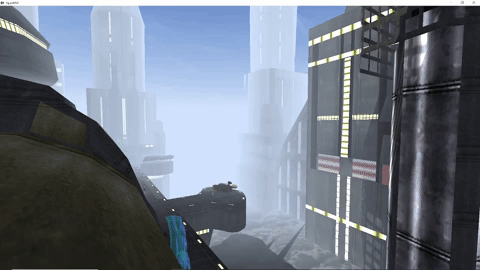 How long have you been modding and what was your first complete mod?  
I have been modding Morrowind for around 6 years now, and it's been a blast. The first mod that I ever made was Starwind, and when I started it I didn't know how to use the Construction Set, 3D Model, work with Textures, or any software or program related to Morrowind modding. In the past, I've done some work with Warcraft 3, Doom 3, and Heroes of Might and Magic 3 (All the 3's, huh?), but never anything as in-depth as with Morrowind.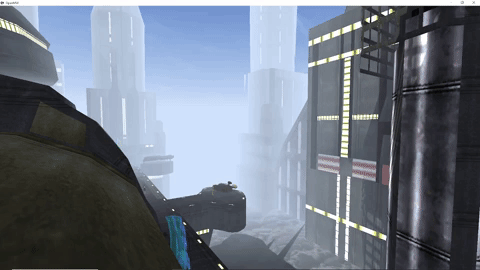 How do you approach modding? (What inspires you? Do you have a specific workflow?)    
I just want to make things that people will enjoy, I'll honestly make something as a request even if that 1 person is the only one who will use it. It's just a really awesome thing to be able to do.
My Workflow is an inconsistent bubble of chaos. Sometimes I'll go crazy and make a faction and a full questline in a single night, sometimes I'll just dabble with decorating an interior throughout a night. I keep a checklist of everything that needs to be done, and I just pick whatever sounds like I'm going to enjoy the most in that moment.
What's your favourite thing about modding?  
We can create anything, and all for positive recreational fun. What's better than that?
What's your favourite mod that you've made so far?  
Hist in the Shell, hands down that mod makes me laugh every time I see it.
Is there a mod you are especially proud of?  
Starwind, of course, it's been a 6 years development and at this point, it's absolutely massive and its own game. And it's come such a long way from what it used to be.
Starwind has gained so much popularity that mods are created specifically for it. Recently BillyFighter added a massive area of Endor for example
Starwind is obviously a big project, can you tell us more about it?  
Starwind is a Star Wars total conversion mod for Morrowind, and at this point, it's its own game, and as a master file a new world for other modders to make their own creations in that universe. It started out as that idea, a new moddable universe using this construction set, but I got carried away and now we're approaching 160 quests… there's a lot of content and I can't sum it all up here, but if you like Star Wars then it's worth checking out, there's easily over 40 hours of gameplay.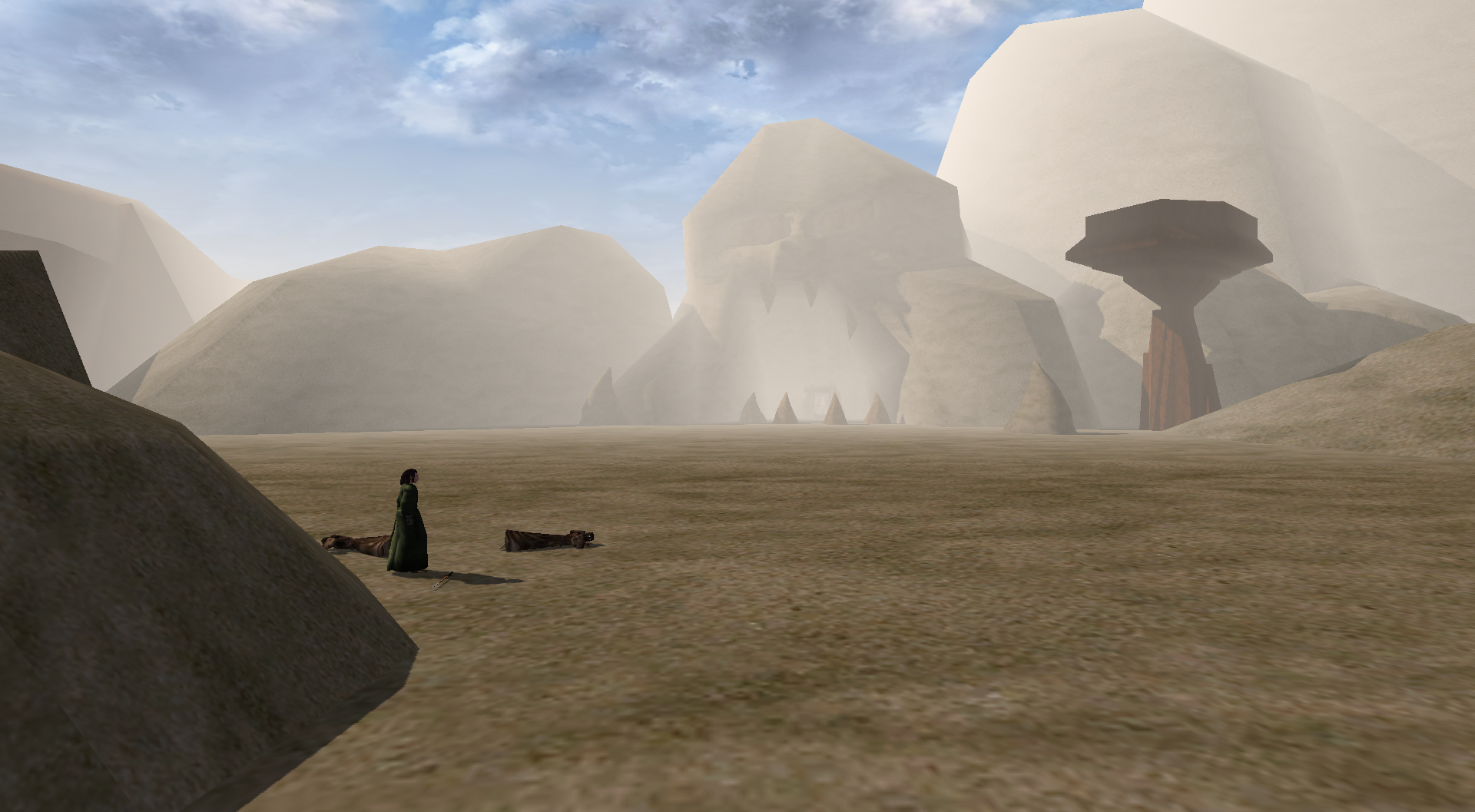 Are you working on a mod these days?  
Starwind, version 2.0 overhauls the entire game, brings the graphics up to a new generation tier again and changes most aspects of it as well as recreates from scratch a couple of planets. The beta for this update  is now available .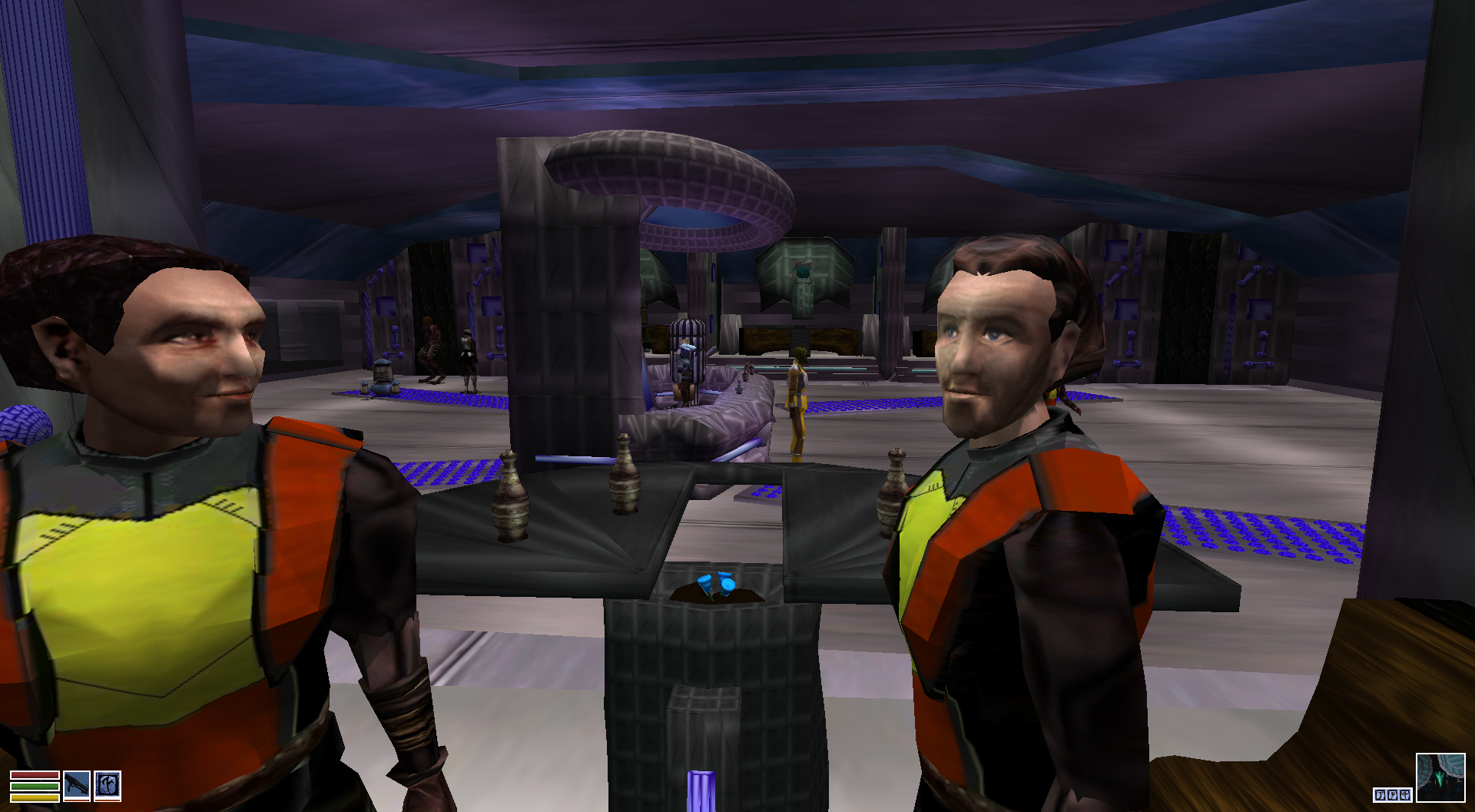 How much do you play Morrowind, not counting playtesting?  
Not at all, I wouldn't have the time to mod it if I played it.
How did you discover Morrowind?  
I actually got it as a gift from my parents when the game came out, for the Xbox so I actually had to play all the way through it back then haha.
What makes Morrowind special for you?  
Nostalgia, the old school game mechanics, the dialogue system, the plethora of skills, I love all of it. To me it's the perfect RPG Engine, so why not make our own creations in it if we're just making it so people can play them?
What are the mods you simply cannot play without?  
I actually enjoy the vanilla experience the most :D
Are there any underrated mods that you really enjoy?  
I don't play many of them, but I do look around and see the newer ones that are being made, and I can say there are surely handfuls of underrated mods out there so don't judge a mod by its stats! Try them out, guys :)
200% agree, just filter the mods by most download, most endorsment, many mods are outdated or broken.
Do you play other games?  
I still play the original Guild Wars, love that game, and I play a lot of Phasmophobia with my wife.
Do you mod other games?  
None, just Morrowind.
Have you been influenced by modders?  
Oh of course. I modded Starwind solo for years until the Covid quarantines started, and then I found the Morrowind Modding Community. I have learned so much from those guys it is amazing. I could have spent forever honing modelling skills and making quests but I never would have made Starwind as advanced as it is today if I didn't learn the flaws and quirks of the engine itself from the beautiful people in that community. My own Co-Dev for Starwind KvatchCount on the Nexus even influenced me with some amazing work he did with an escort quest right when he joined the project. Since then I've cursed my players with numerous escort quests because of the amazing job he did there. And Greatness7 specifically has taught me a fortune of knowledge that has made me a far more advanced Modder than I would've ever been. Apart from teaching, influence wise, the community has as whole influences me, they make me want to do all kinds of projects, when they get excited about an idea, so do I.
Seriously, anyone looking to mod, learn how to mod, or mod better, join the Morrowind Modding Community discord. It's agreat place.
And by the way, what's the story behind your user name?  
It's my legal middle name actually, my childhood nickname was Iggy.
Anything else you'd like to share that we haven't talked about?  
Well, not sure if it's allowed here but I'm super excited about this, and I think modding and writing the mass amount of lore and quests that I have really bolstered my confidence to finally write a book, and I did. A non-public domain Dark Fantasy Horror Novel called Fey Tales: Offerings of Magick. And it's set me on a straight path to continue doing so as I'm on Chapter 2 of the next book :). Very cool, modding has brought me a ton of stress over the years, probably even aged me extra, but it's done good things for my character as well and I'm grateful for that.